Join the Stained Glass Renaissance: Make Glass Art with a Modern Twist
By.Arjan Boeve
Get $30 off your first 'On demand' class
Buy One, Get One
We are offering this chance only to the first 100 classmates. Enjoy the promotion before it's too late.
Notice: For orders made after December 20th, the shipment will begin on January 11th, as Arjan is preparing the items.

1. Go at your own pace in this 20-week online course
2. Artistic guidance & pointers from the instructor
3. Supportive peer community exchanging feedback
4. All-in-one Class Kit option available at purchase
5. Enroll now to start learning right away!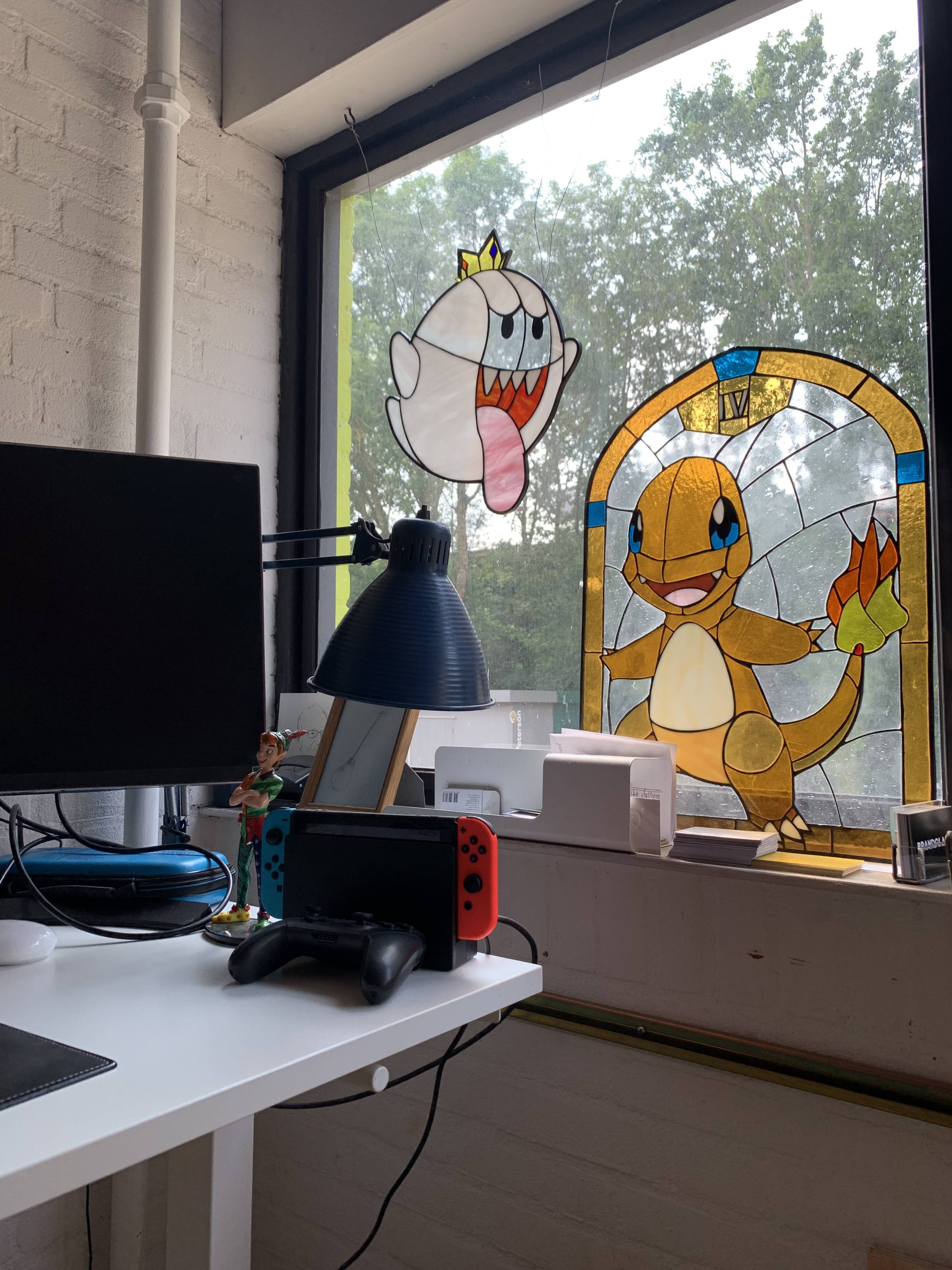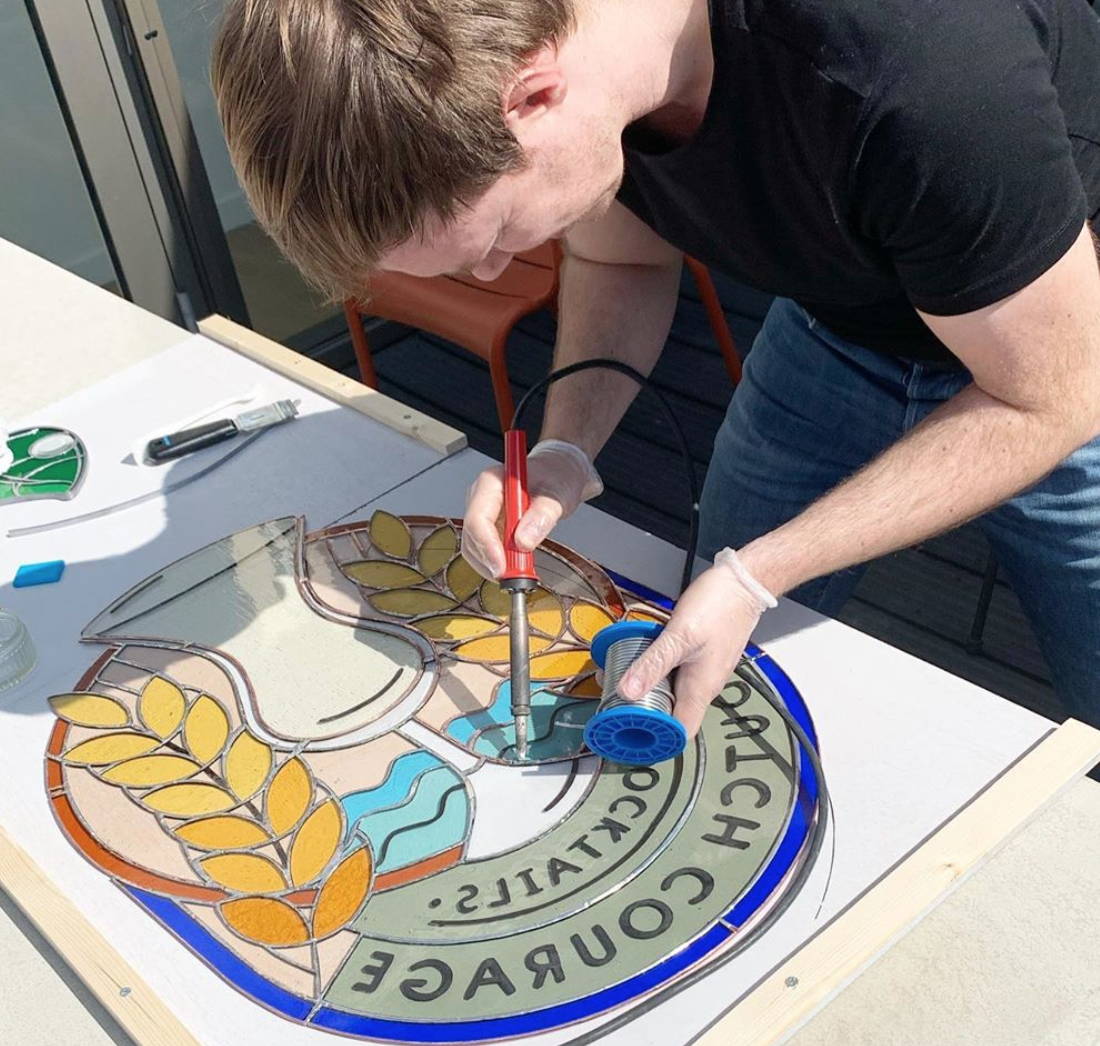 Learn to turn your favorite characters into stained glass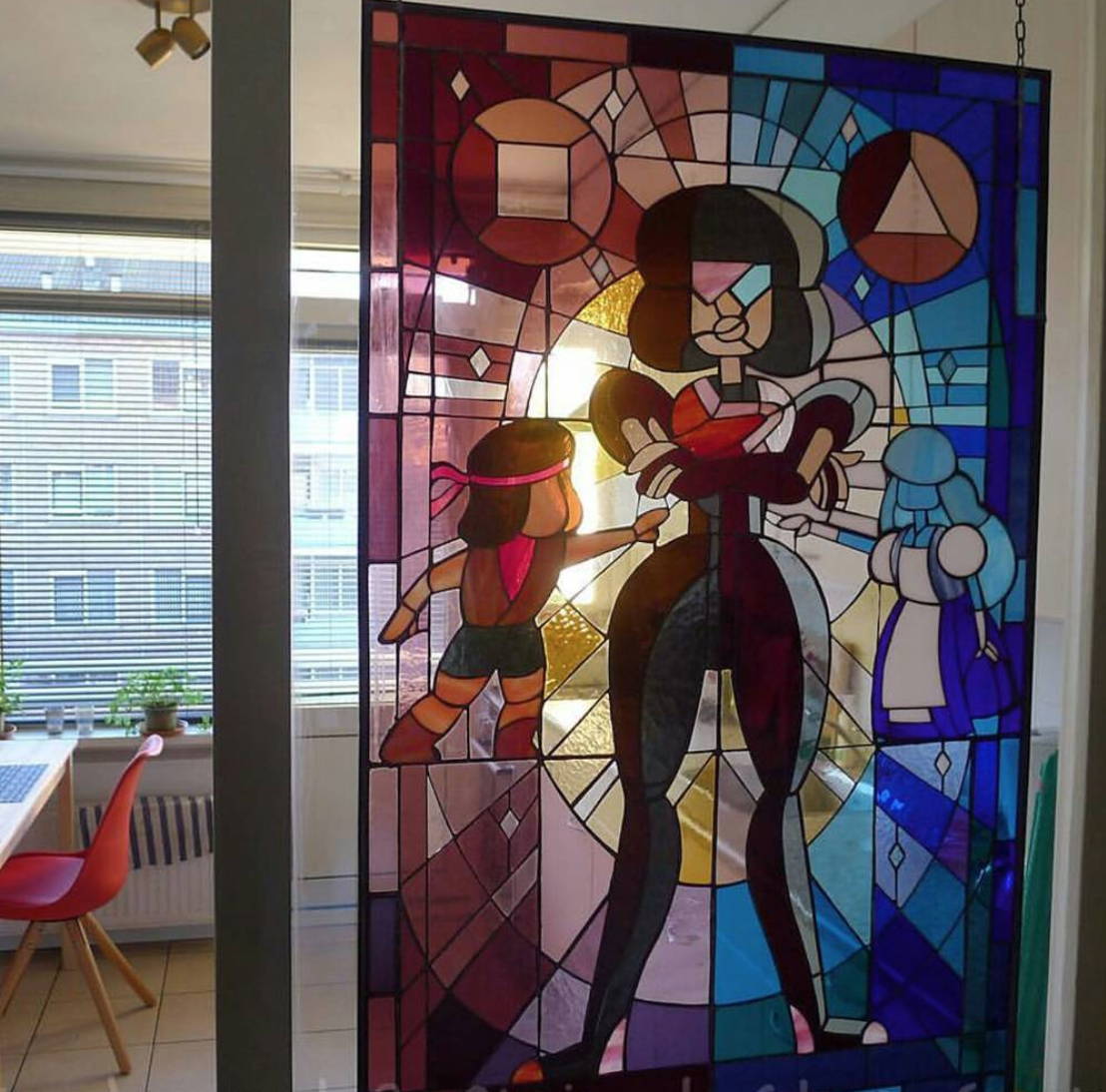 Try a completely new way to be creative


Master the basic tools and techniques to do this all on your own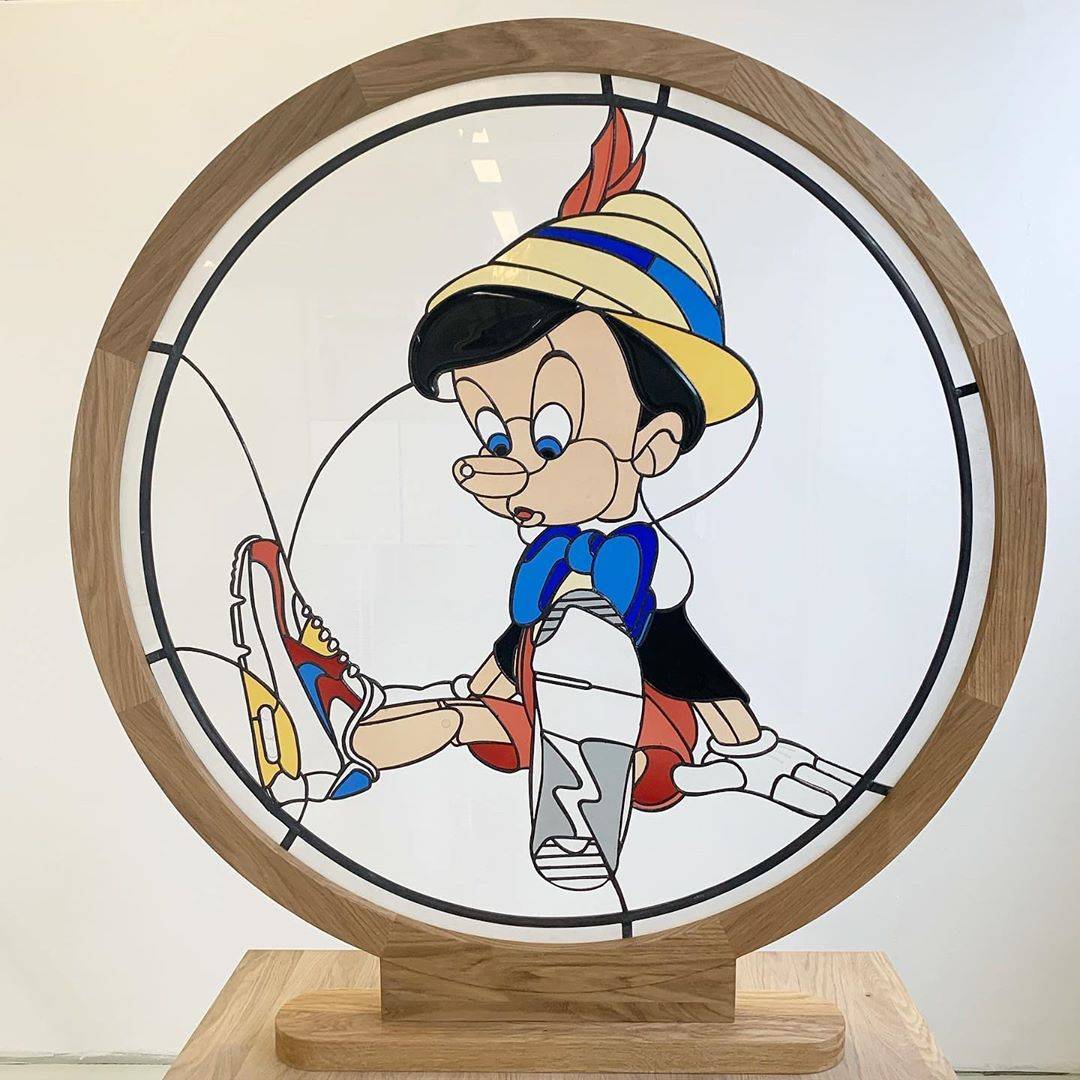 I started working with stained glass when I was still a motion graphic designer. I wanted to know how this traditional art form could be reinterpreted and used in design today. I figured the best way to learn was to just try it for myself!
I started out by creating simple patterns for my creations from the things that I like. A lot of my inspiration came from video games and animations, bringing a modern twist to this ancient art form.
This is a beginner's course so you don't need any prior knowledge about stained glass. This course is for everyone interested in the technique of actually creating stained glass as well as the design of coming up with your own images and patterns.
This will be your introduction class into everything you need to know to start to make your own stained glass creations from start to finish.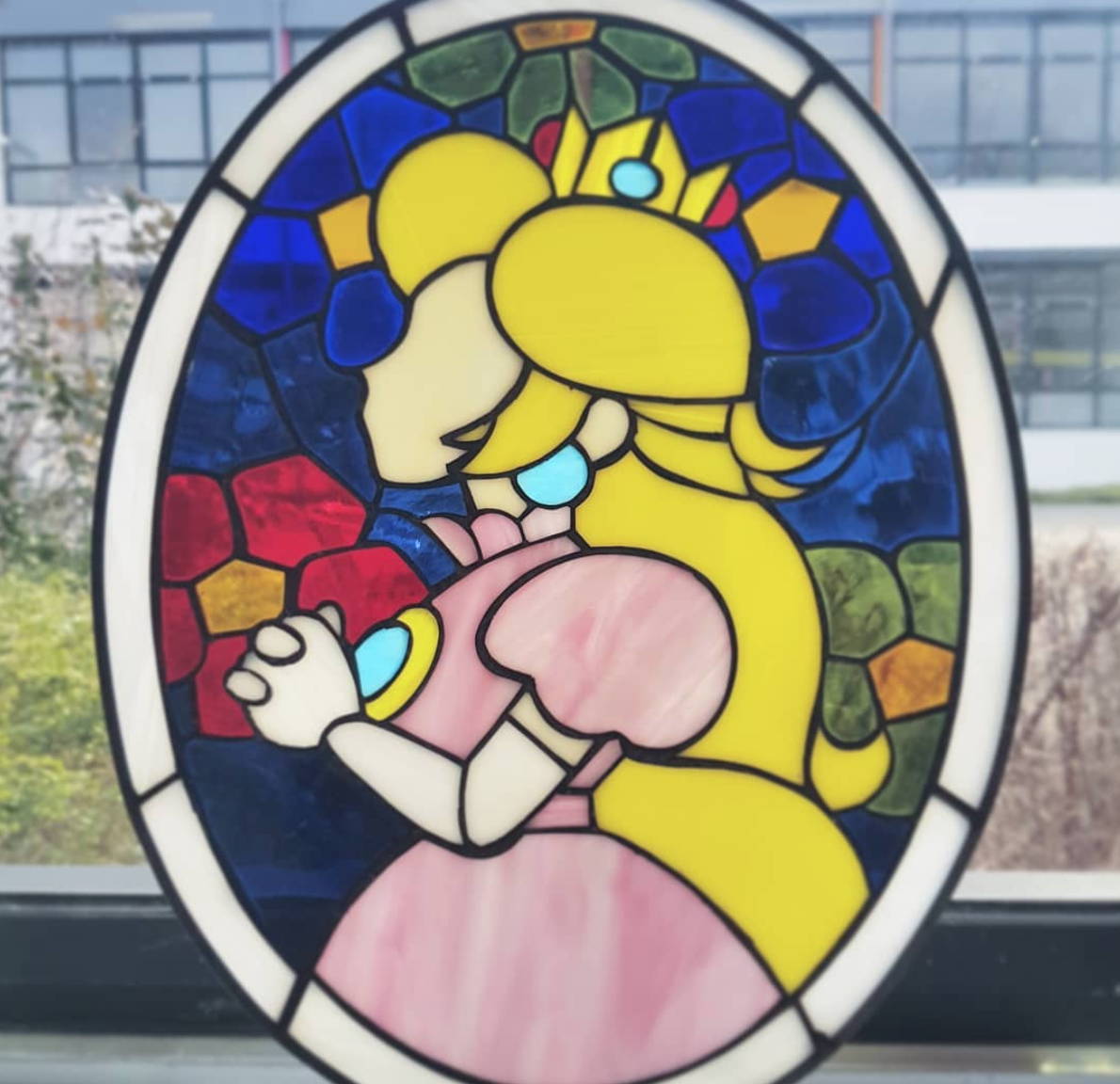 By the end of this course you will have learned everything that I do when I start a new project by following along step by step with me from home.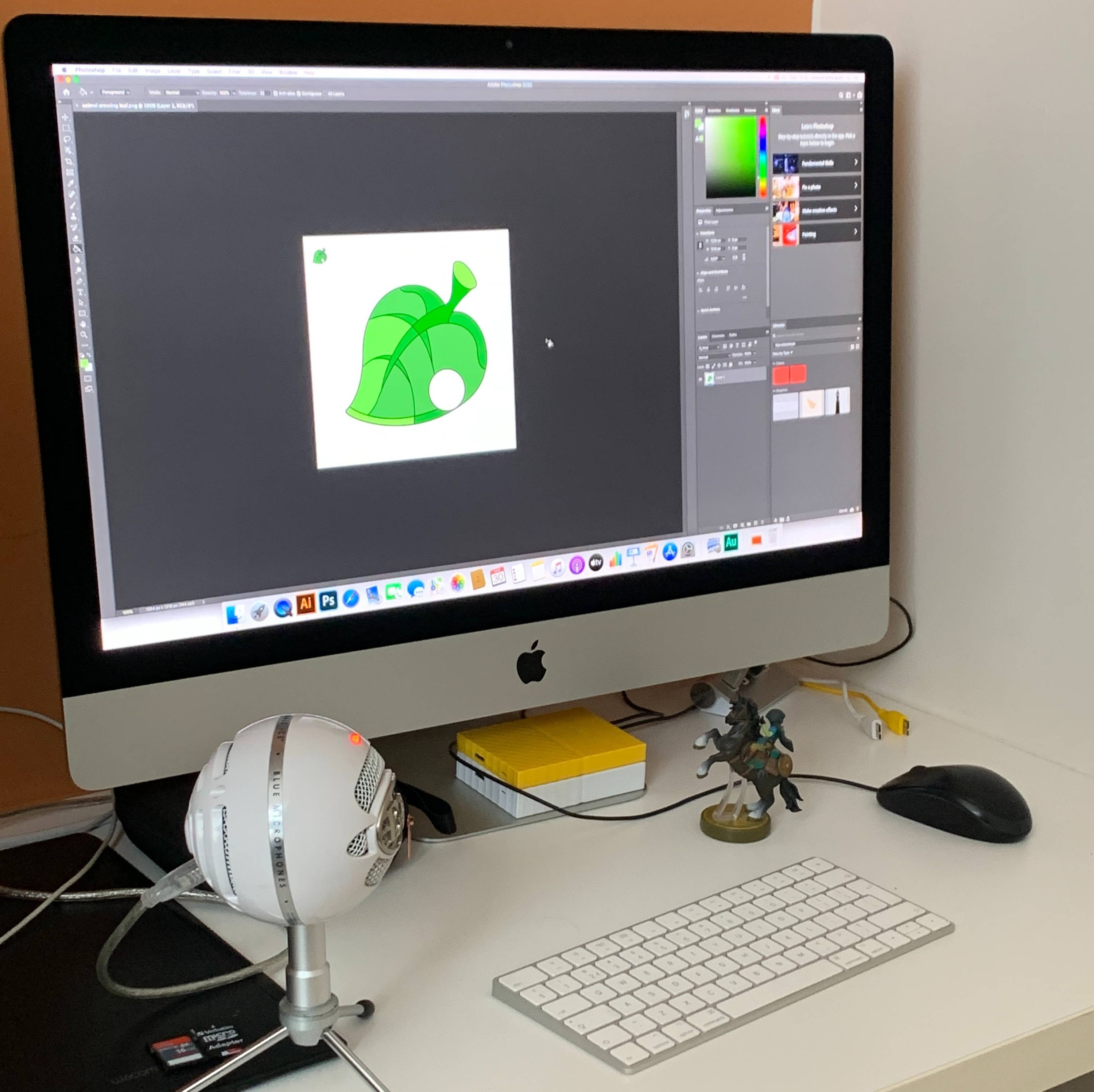 Step 1: Getting to know your tools
First we will become familiar with which tools you'll need to work with. This will be structured as a warmup chapter covering the glass cutter, oil needed, and how to work with pliers to help you break the glass and be able to safely sand off the edges.

The second half of this part will involve the drawing or digital tools that we will be using for developing designs. I will show how to prepare the right kind of design using a computer or tablet.
Step 2: Working from a design
Here I will show you how to trace your drawing with the pen tool and point out the necessary steps to be able to recreate it in glass in order to turn the design into a pattern.

You will follow along with the design for yourself take a screenshot and upload it to the classroom for feedback. Then we will finalize your pattern by making sure all the cutting lines are the way you like them to be.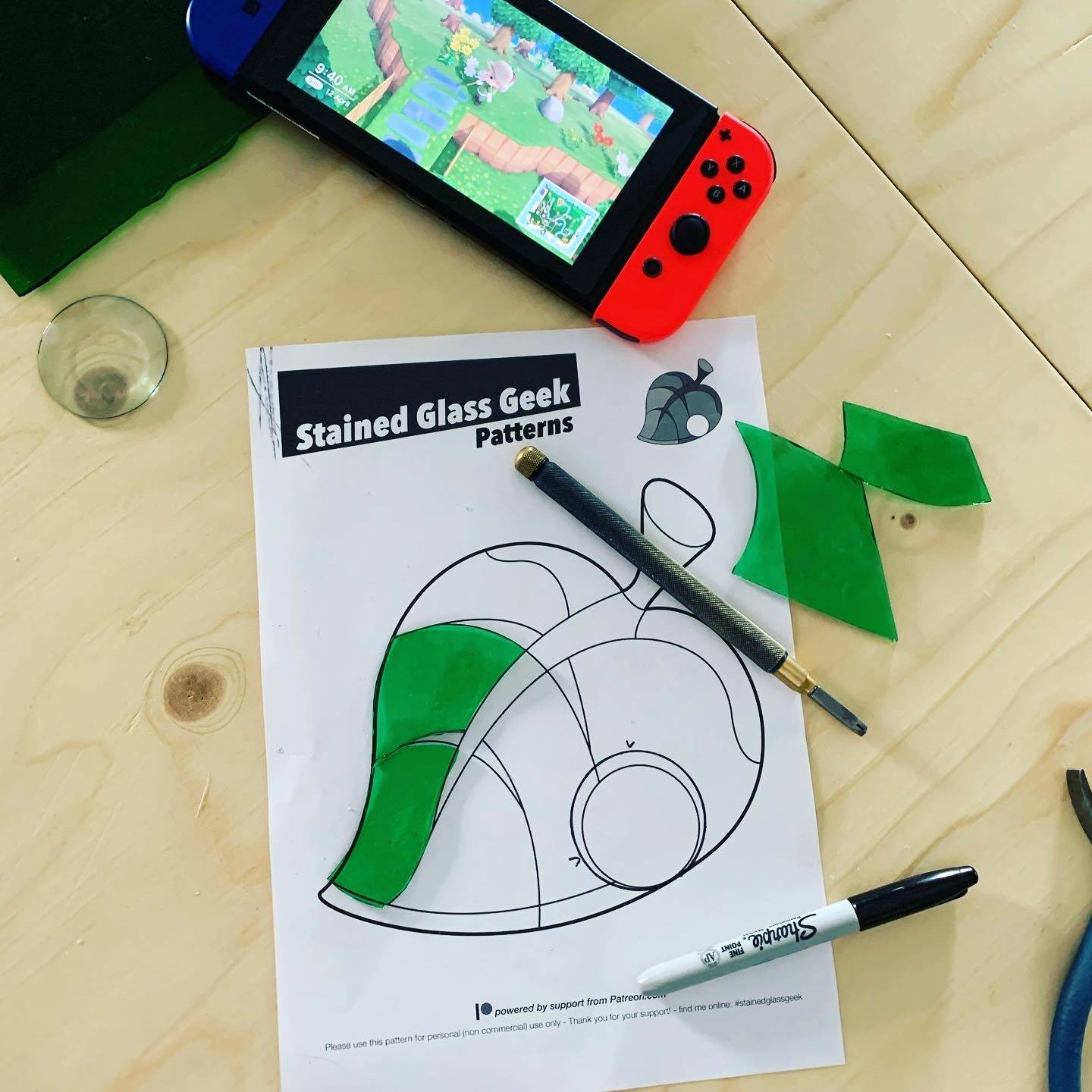 Step 3: Doing a practice pattern
This is where we will actually start working with glass and I will show you step by step how to cut your glass by breaking it and shaping it into the parts needed to complete a simpler design that I will provide.

When all parts are cut and sanded we will arrange the pieces in the desired shape and soldering them together.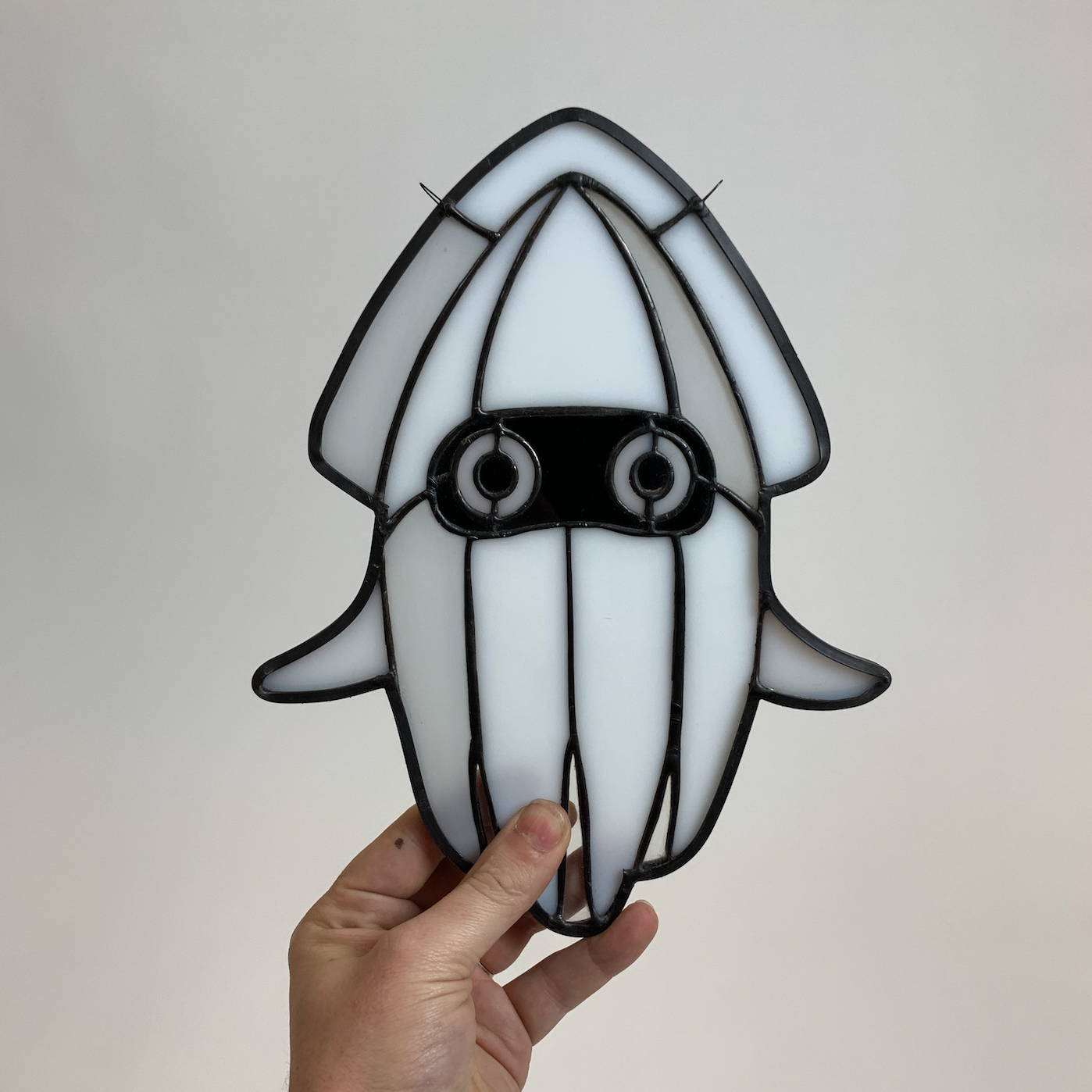 Step 4: More complex pattern from beginning to end
You will follow along each step of the way of doing a full stained glass artwork with me as I point out the most important parts of my process including the drawing, design, color, soldering and finishing aspects.

I will show you how you can turn any complex character into a simpler image to make into stained glass.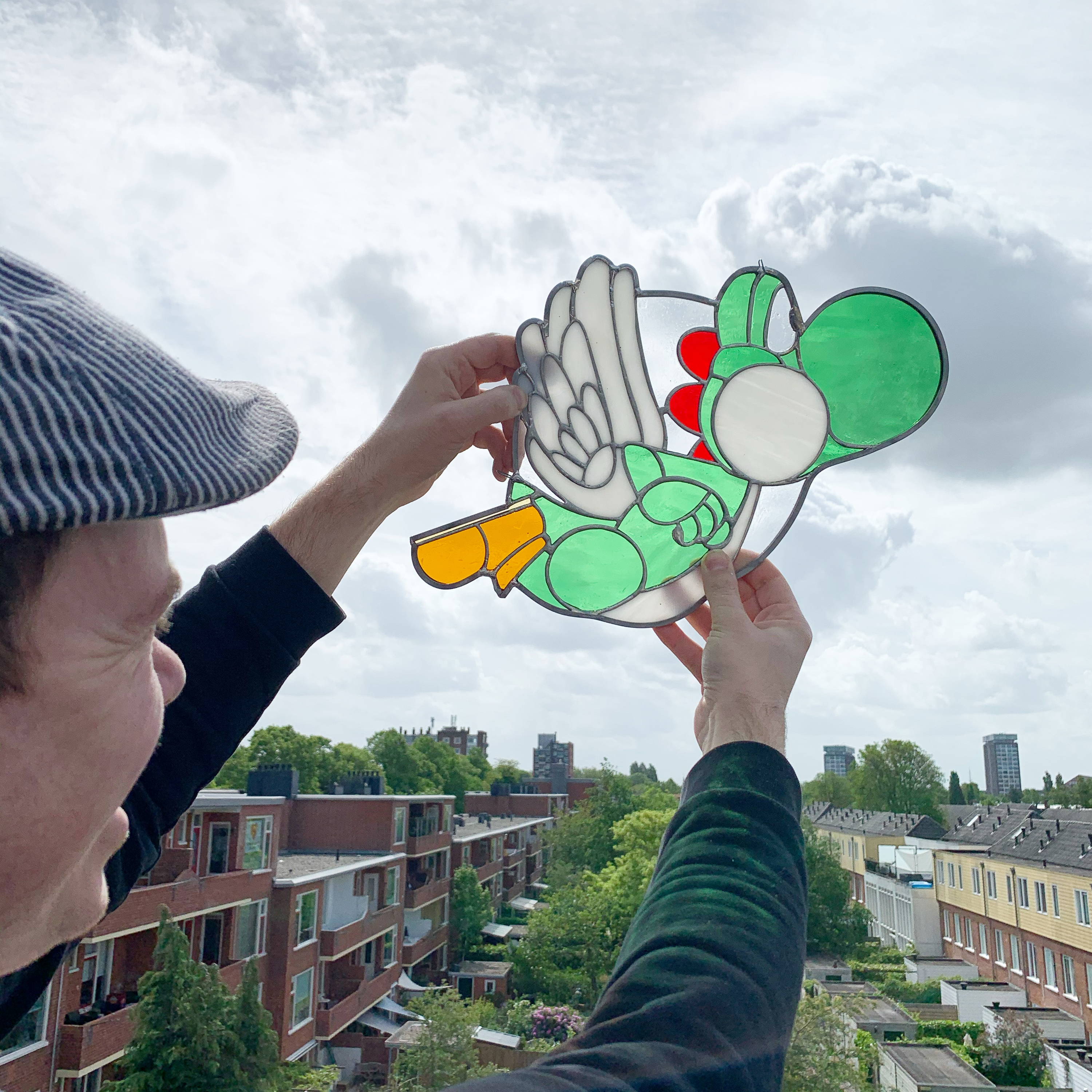 ---
1. Meet Your Instructor: Arjan Boeve
2. Introduction to the course
3. Overview of the materials: opening your "Class Kit"
Chapter 1: Working with Glass
---
1. Basic safety of glass working
2. Setting up your workspace
3. Basics of how glass behaves when cut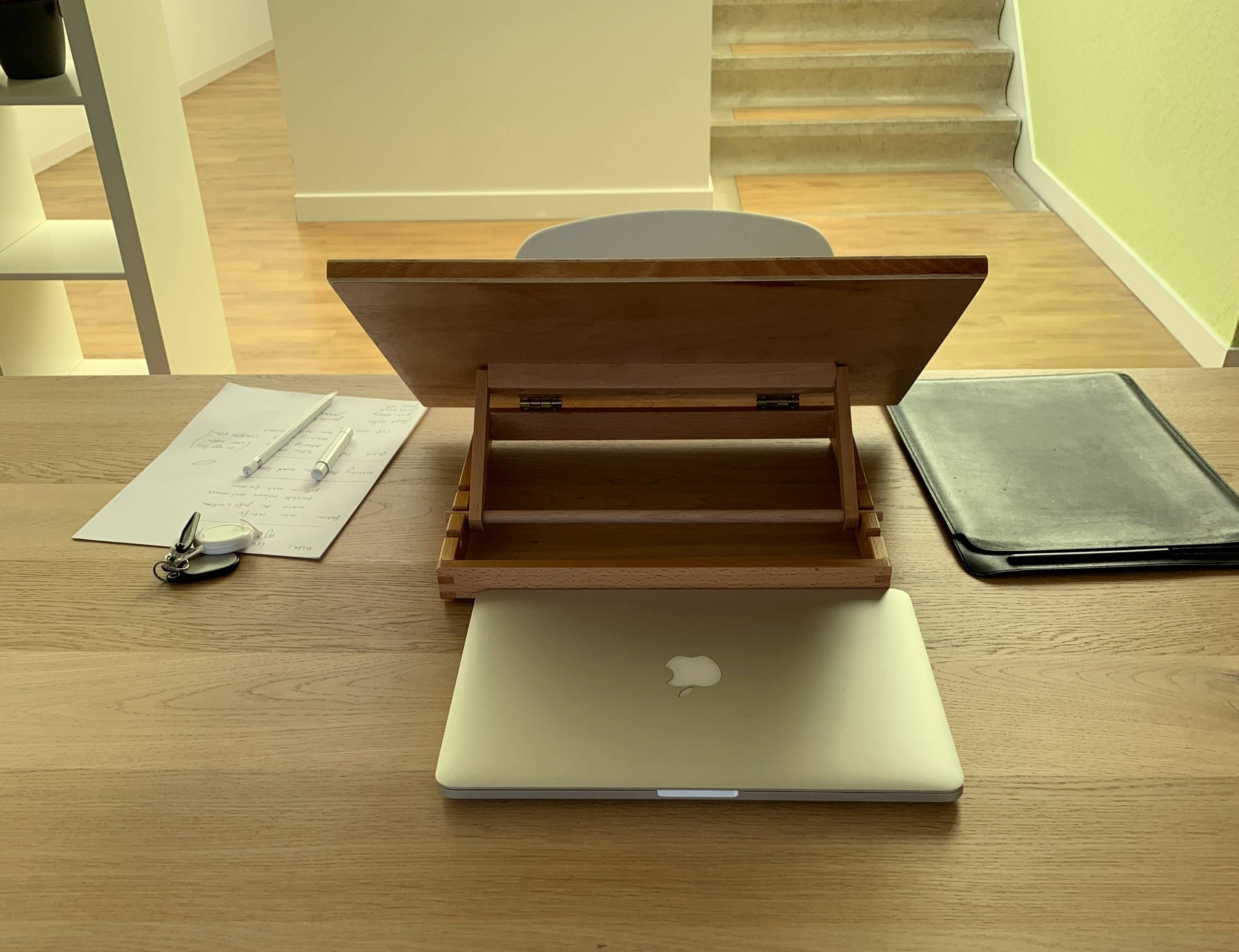 Chapter 2: Digital Designs and Patterns
---
1. Reviewing the digital tools for the course
2. What I consider when I start a new pattern
3. Size constraints and my design best practices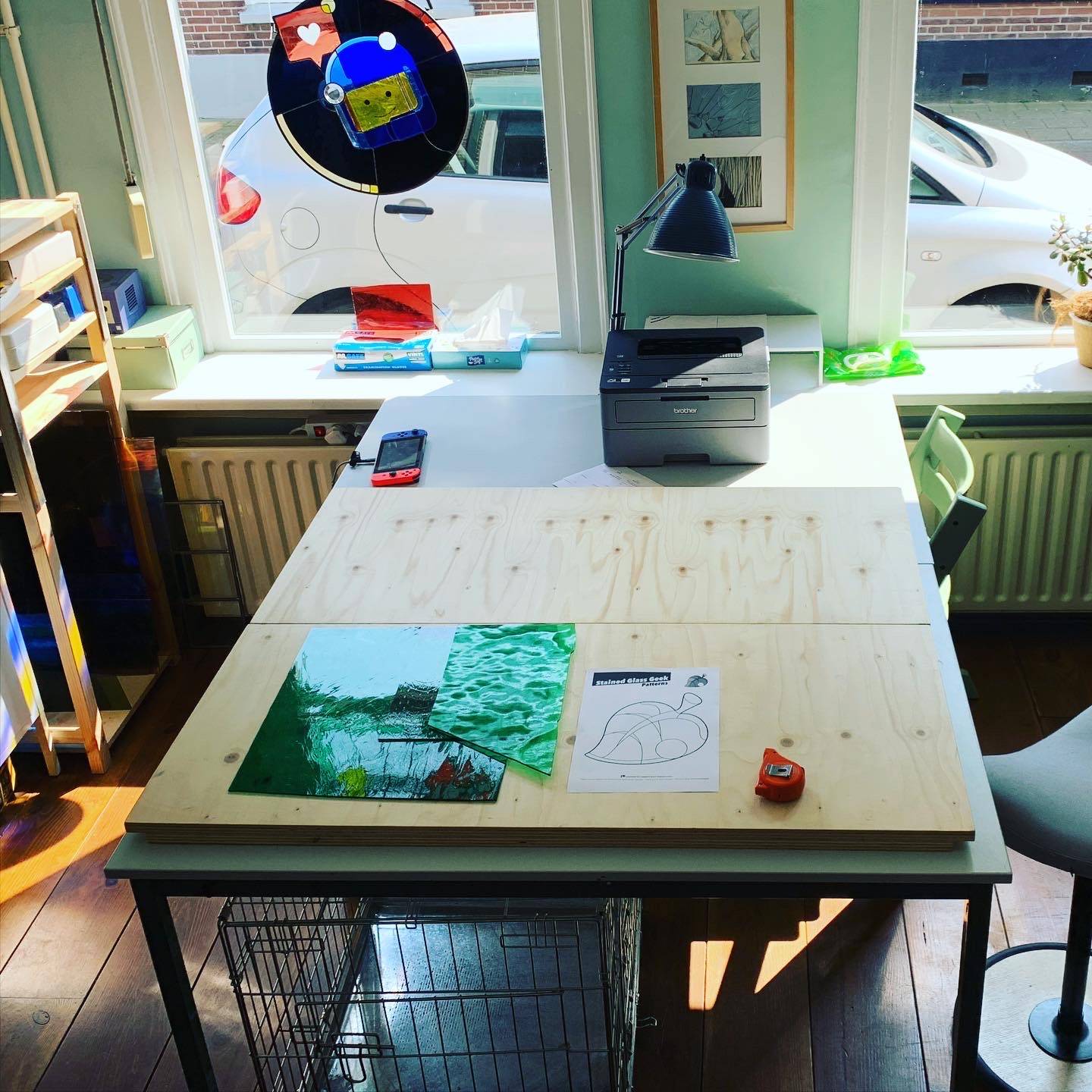 Chapter 3: Doing a Basic Design Together
---
1. How I collect different images to translate into a design
2. Adding cutting lines to be able to recreate it in glass
3. Determining the size of how large the pattern will be
4. Finalizing the pattern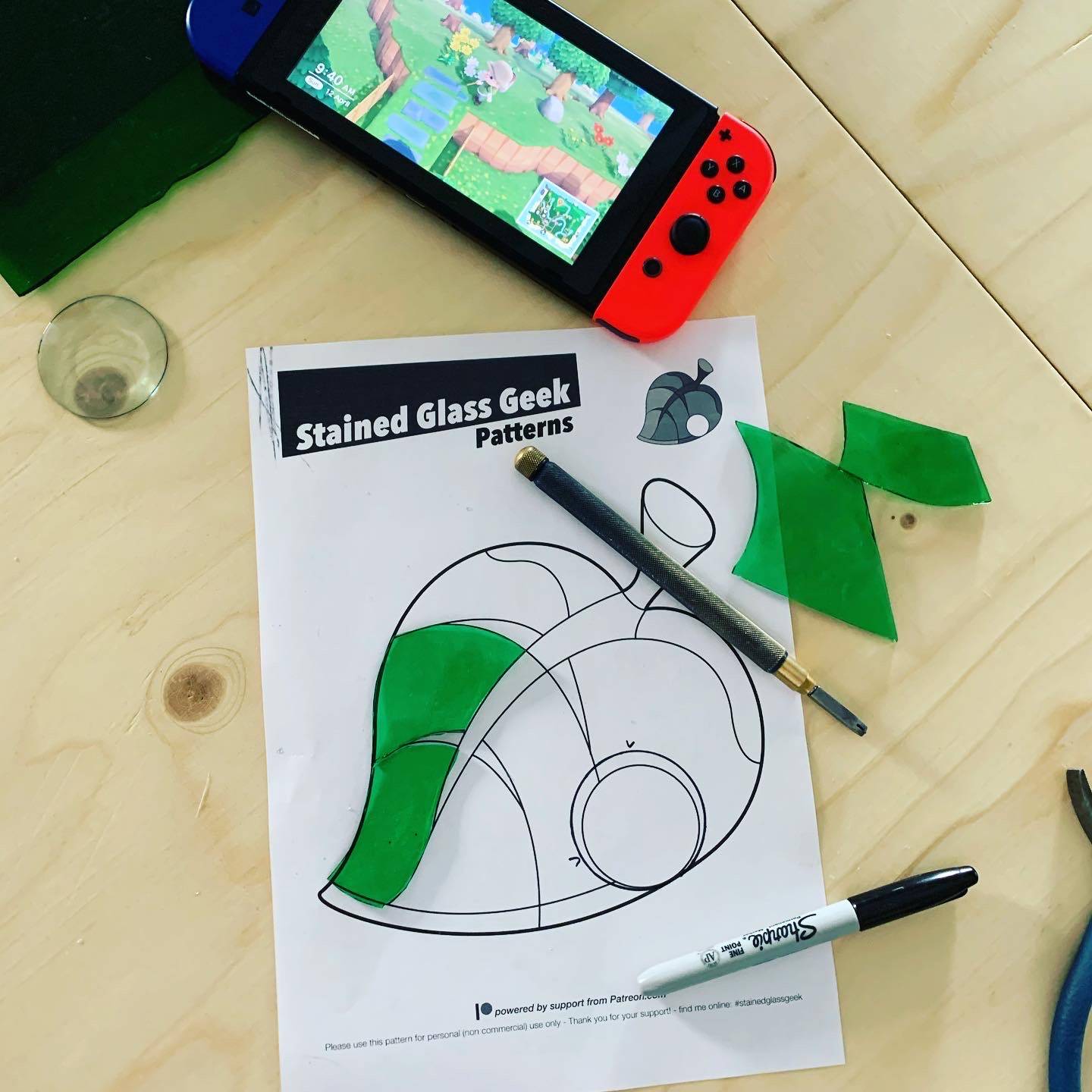 Chapter 4: Preparing the Glass
---
1. How to cut glass into pieces to be arranged
2. Sanding and preparing the glass pieces
3. Troubleshooting & things to keep in mind

Mission: Lay out the pieces in the shape of the pattern and take a photo for feedback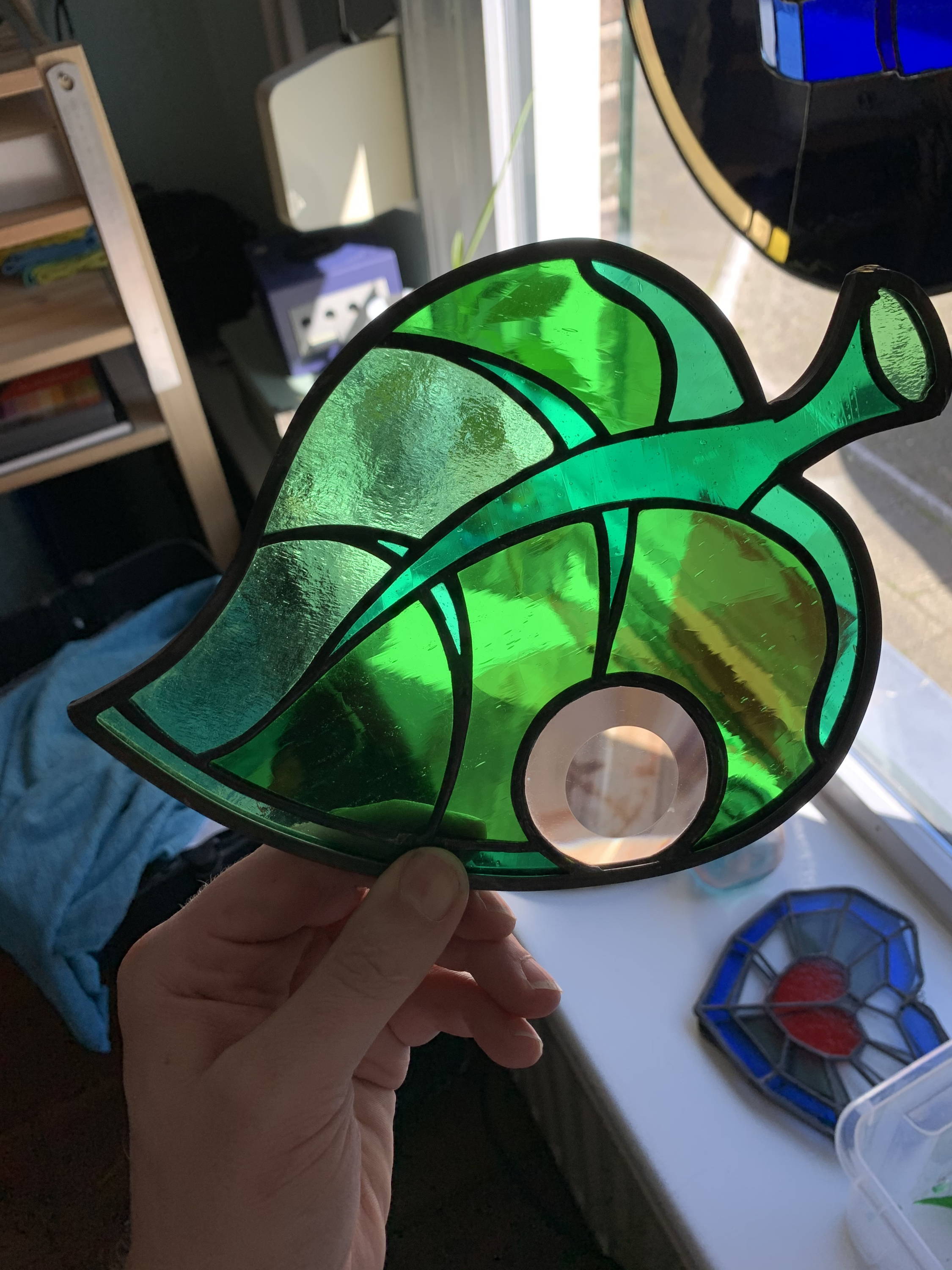 Chapter 5: Soldering the Pieces Together
---
1. Copper foiling all pieces
2. Tag soldering the pieces together
3. Soldering completely and giving it a nice finish

Mission: Show off your first piece and get pointers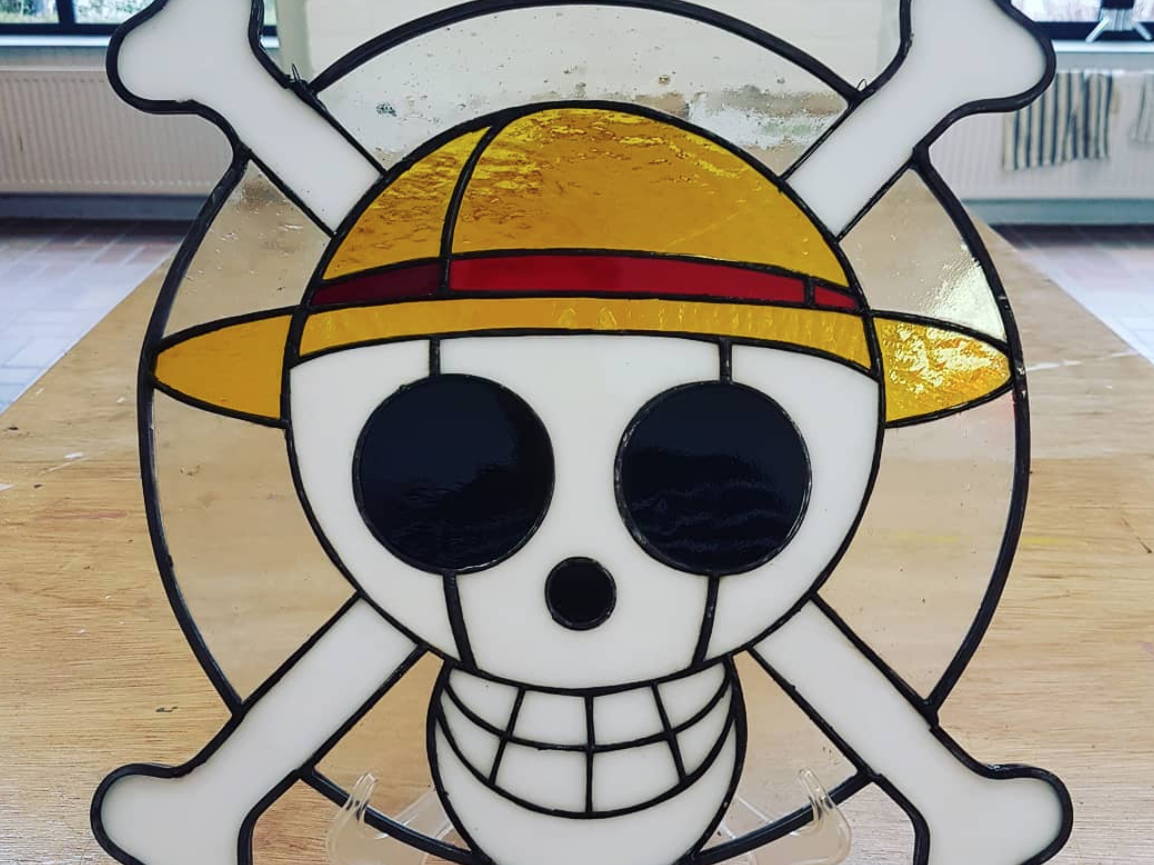 ---
1. Things to consider about color
2. The color palettes I generally work with
3. Examine an artwork to plan out the colors to use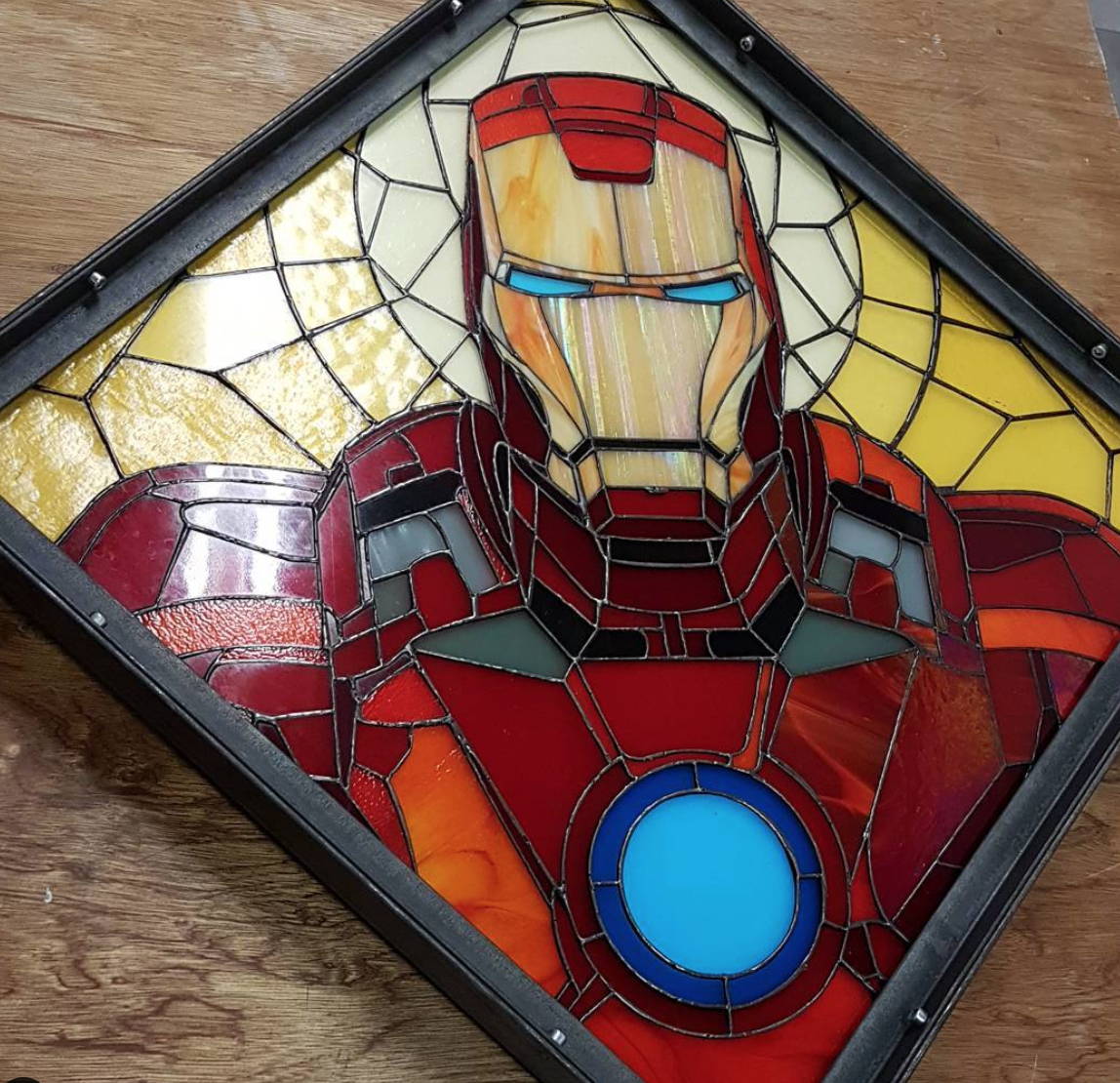 Chapter 7: Doing a More Complex Design from Start To Finish
---
1. How to turn any complex image into a simpler design
2. Turning that design into a pattern
3. Color considerations
4. Cutting, sanding, soldering
5. Finishing the piece
Mission: Upload the finished result for feedback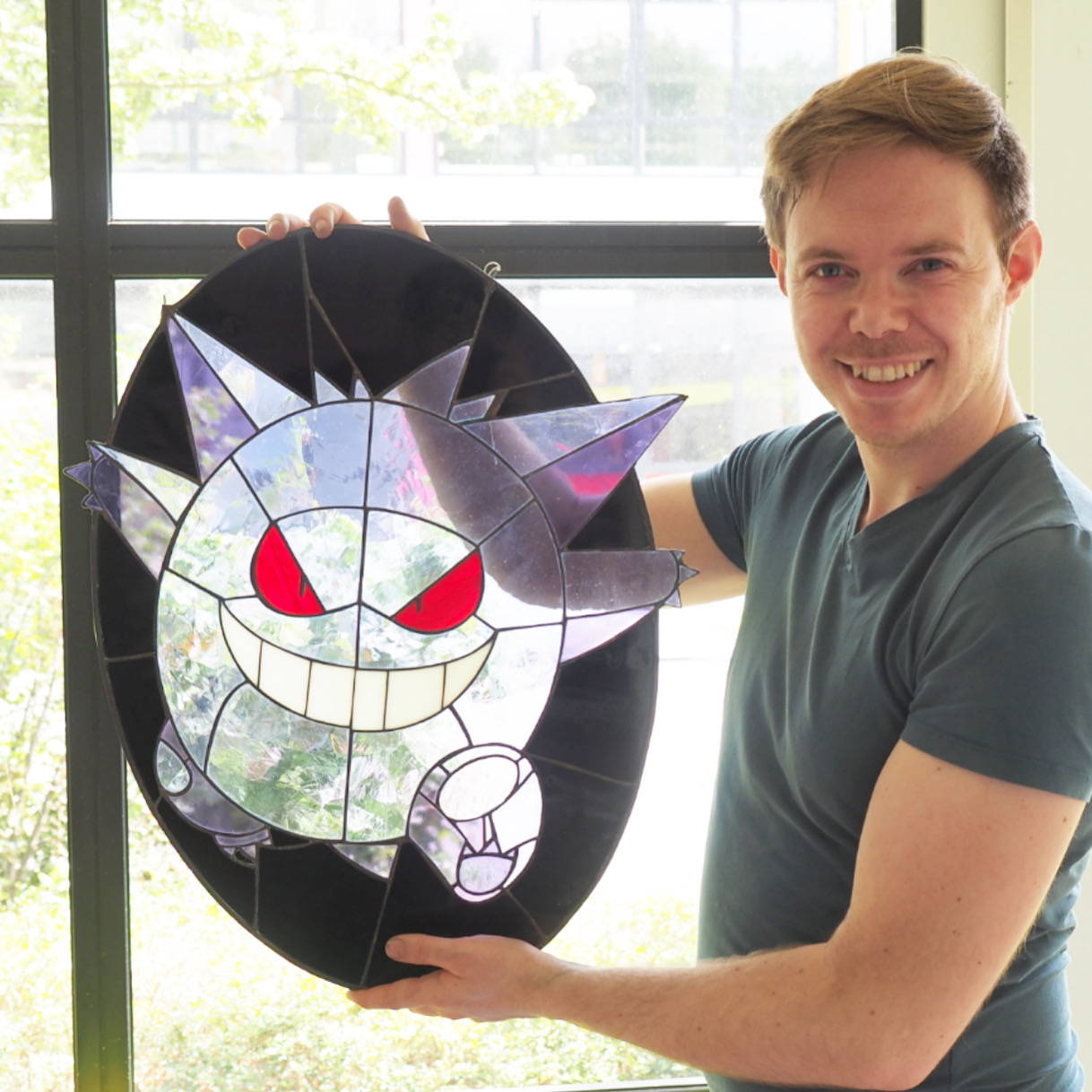 Artist and Stained Glass Geek, Arjan Boeve

Instagram

Hi! I am Arjan, I am a stained glass artist from Holland. I love to teach you this class because I believe a true renaissance can only happen when we all raise the bar together. You might know my glass work from Stained Glass Geek. My stained glass label which sells glass and patterns to glass enthusiasts and video game geeks globally.

I want to match both worlds of this beautiful tradition with today's pop culture in order to reinvent the classical craft of stained glass. I enjoy how glass behaves very much and I can't wait to share the many things I have learned in the past 5 years working glass. The material is so challenging it really has an influence in creating designs.

Looking forward to enhance your visual skills as well as your technical ones? Then stained glass might be just the thing for you!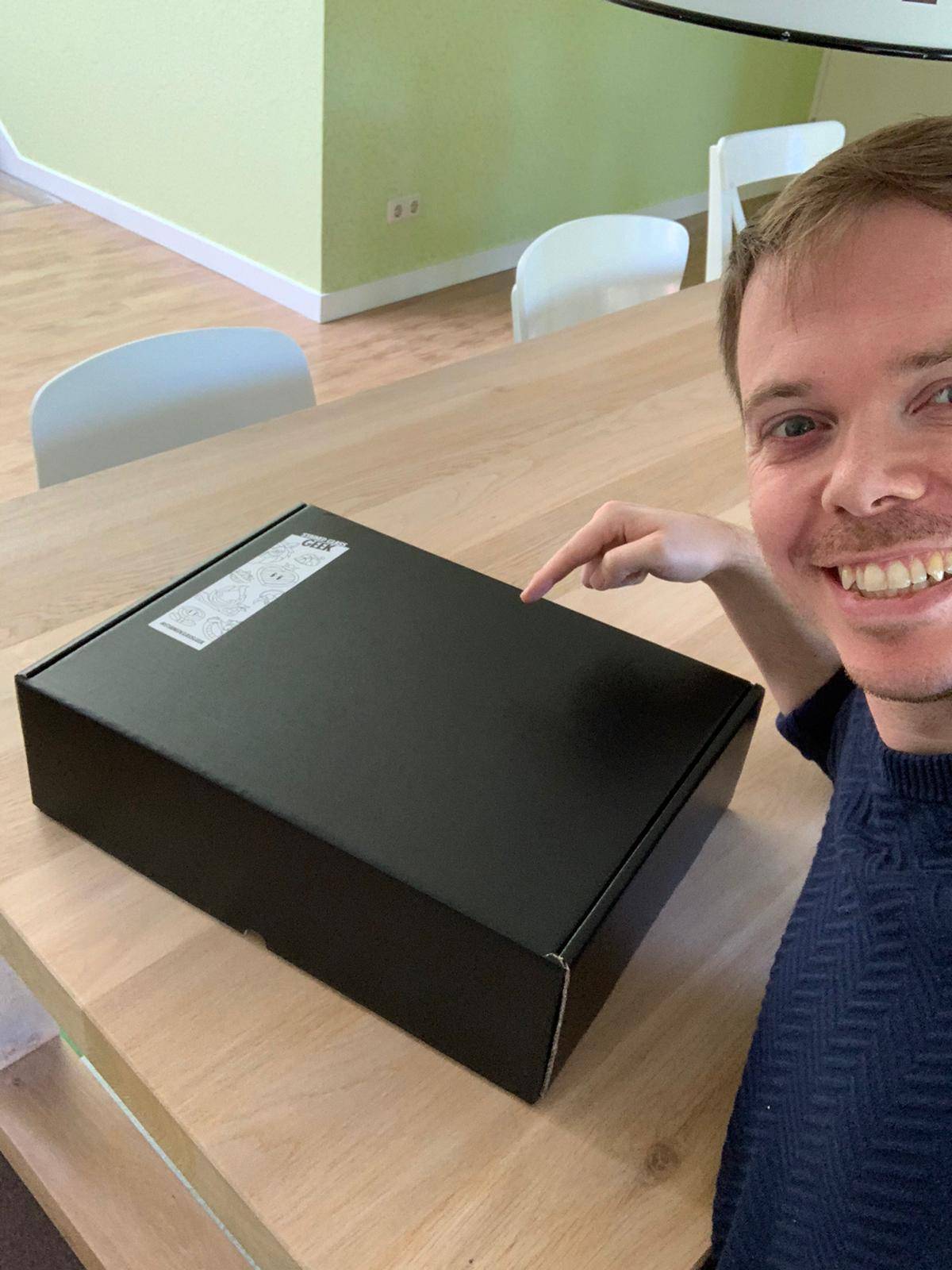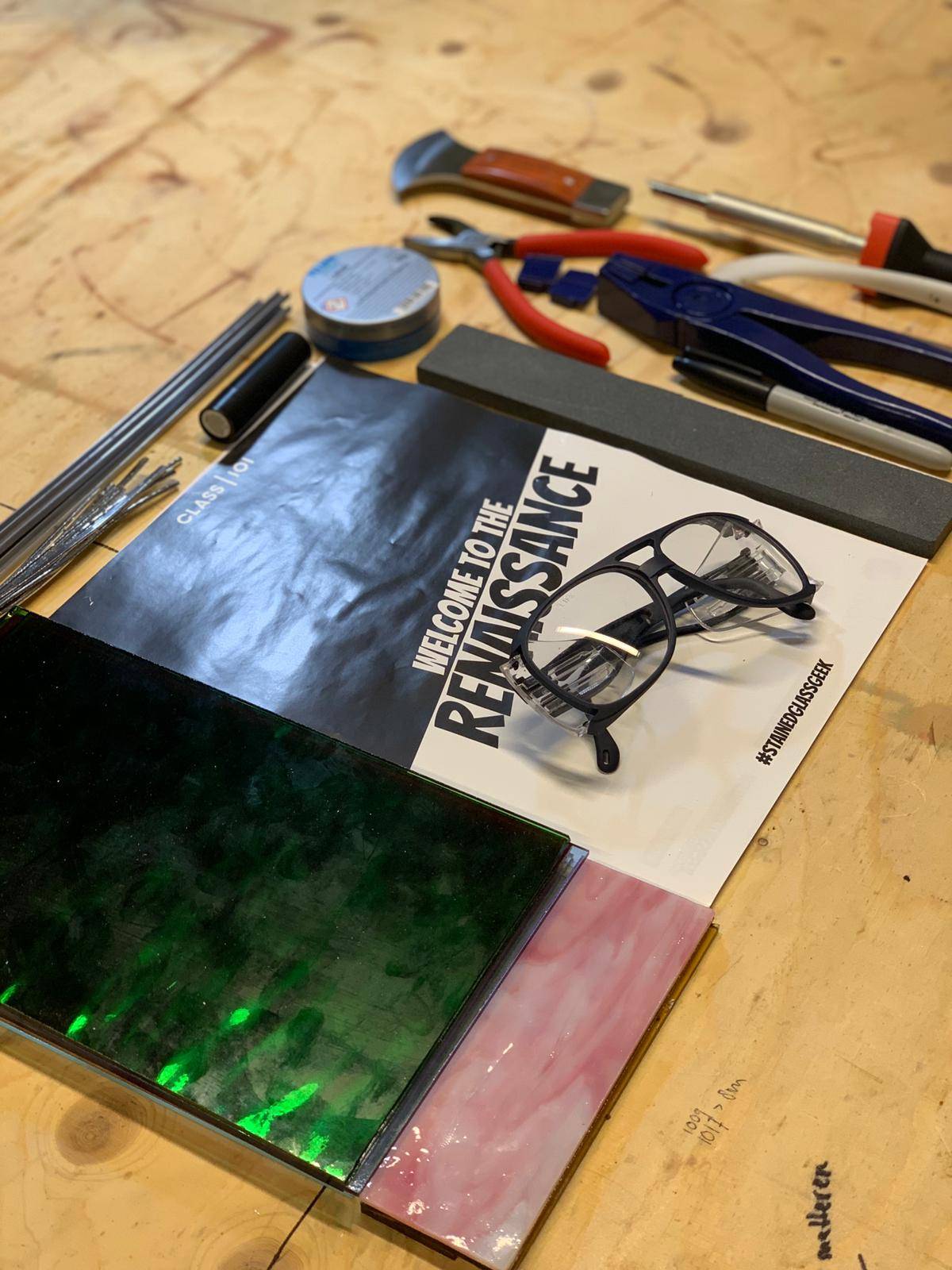 Colored glass 7 pieces 15x25 cm
Colored glass 5 pieces 15x5
Patterns used in the course

Safety glasses
Glass cutter
Pliers
Glass file flat
Glass file round
Sharpie
Lipbalm

Copperfoil 1 roll
Lead came 1 length

Soldering iron; The soldering iron has been removed from the package due to the packing & safety issue. Students will need to prepare his or her own soldering iron for this class.
The instructor CANNOT ship it to PO Box addresses, so please fill out your shipping address other than PO Box address.

Anyone who wants to learn a new way to spend their time creatively
People who have tried working with stained glass before and want to take a full course
Those who want to learn how to make their own patterns and designs for future projects
Everyone who is interested in crafts or stained glass but who doesn't know where to start. This class and especially the all-in-one materials package is the easiest way to get started!




You will have unlimited access to the class content for 20 weeks. Within that period, you can play the videos on as many devices as you want.
Quadpay is available for installment payments. Your purchase can easily be split into 4 installments paid over 6 weeks through Quadpay.
If you have purchased the "All-in-one package," we will ship your package within the next 2 business days & it may take less than 2 weeks to get the package. We will also send you a tracking number after we send the package. Due to the duration of delivery, your access will be extended to 22 weeks.
We will send you an email with a webpage link and a personalized code to access the videos within 24 hours of purchase.