Portrait Drawing Using Pencils: Photorealistic Portrait Course with Graphite Pencils
Achieved

0

%!
Up to 200 Supporters
Help make this class happen
Get $25 Off
The creator will reward everyone who signs up with a $25 coupon plus you'll get a chance to say exactly what kind of class you want in a user survey. All you need is an email!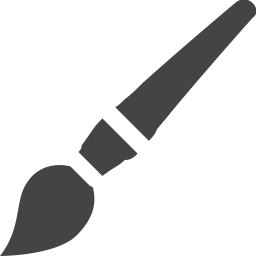 Learn to draw with graphite pencils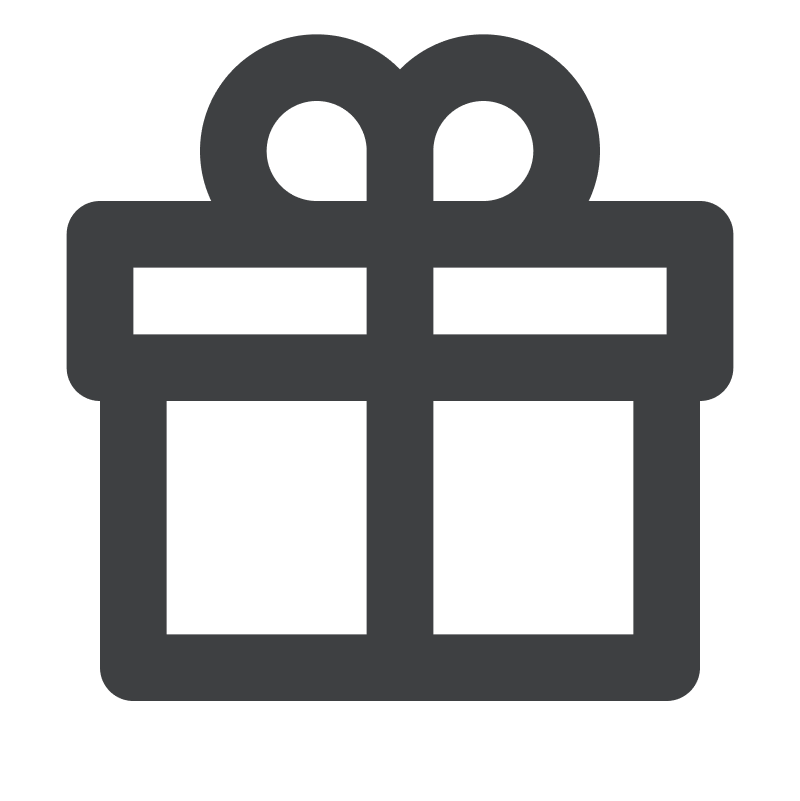 All materials needed will be delivered to your door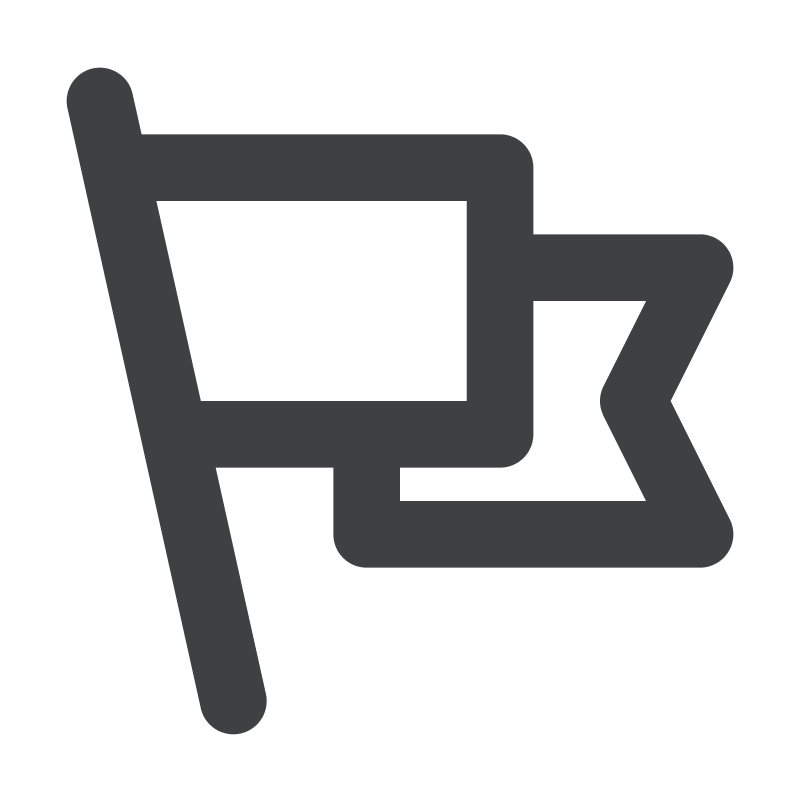 Become inspired by others
---
Graphite Pencil Portrait Drawing

Learn to draw realistic portraits using pencils with
Self-taught portrait artist, Dinihari Std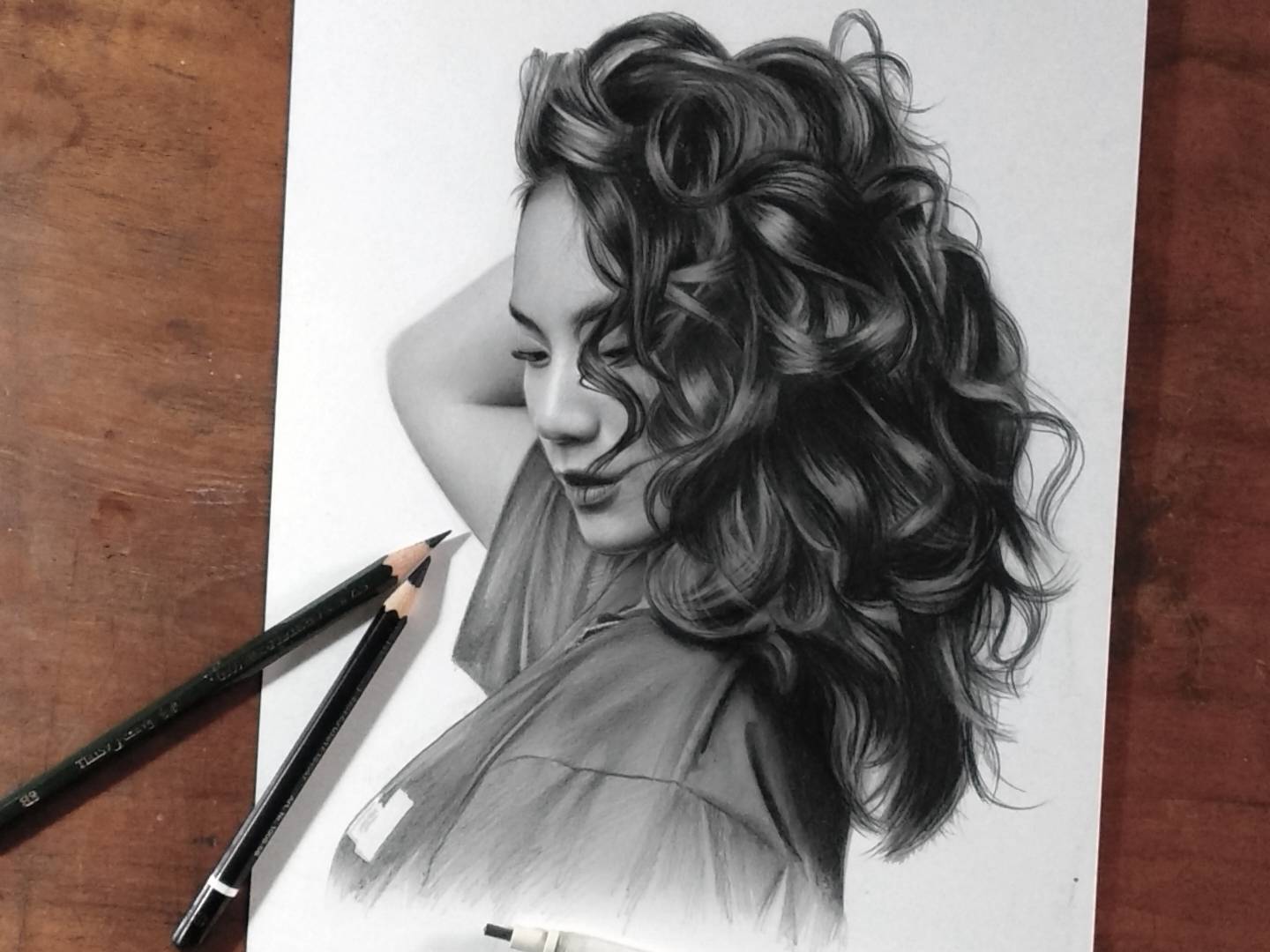 This course is designed for beginners or people who already have some experience with drawing. It is mainly for anyone looking to develop their pencil drawing abilities or start creating portraits of their favorite celebs or family members as a hobby.

This course is also suitable for aspiring artists who want to take their abilities in a more serious and professional direction. This is exactly what I experienced 11 years ago, when I decided to seriously start studying pencil portraits by teaching myself how to draw.

I will be showing you everything with simple instructions, step by step so you can follow along with me at home.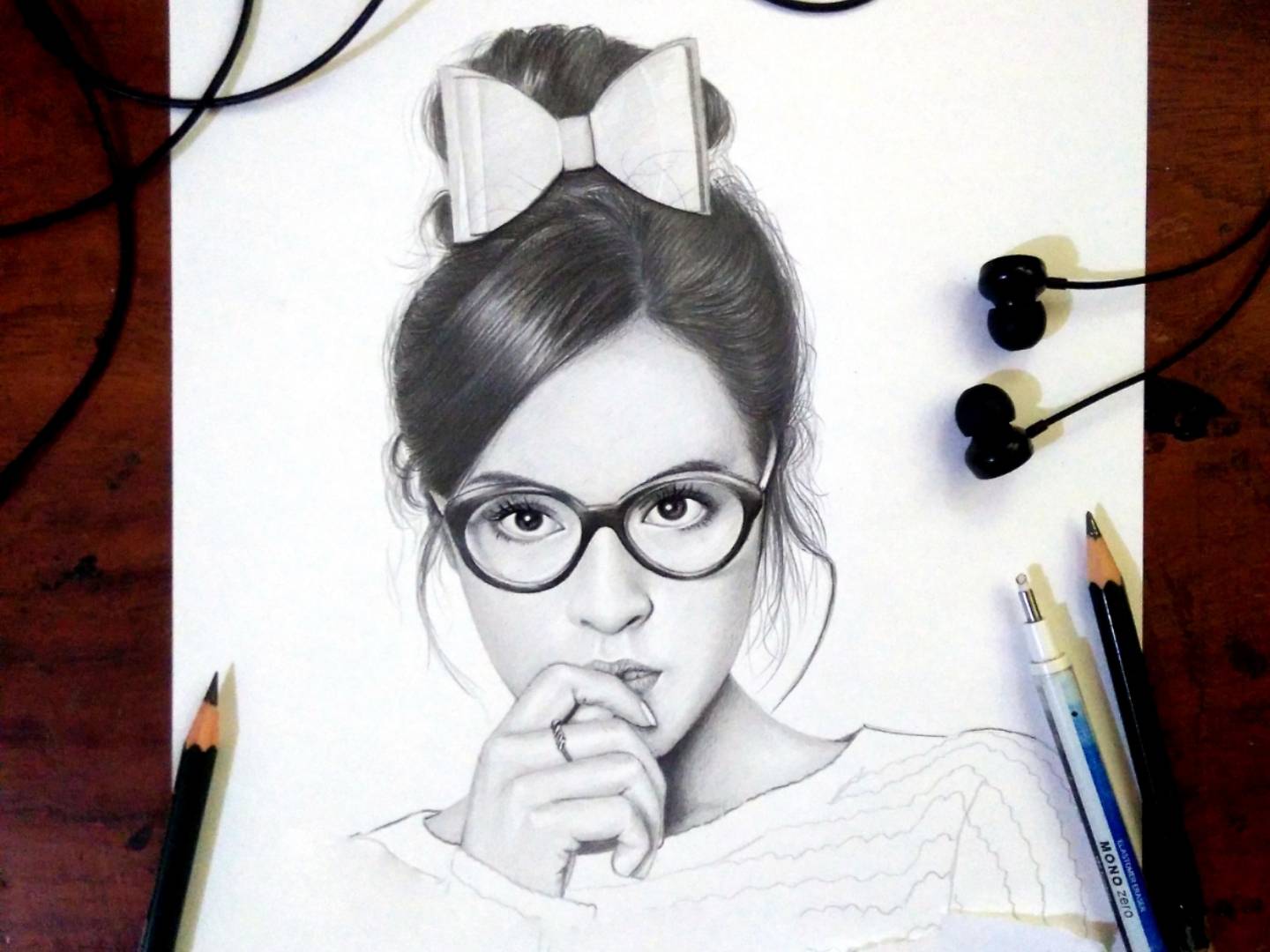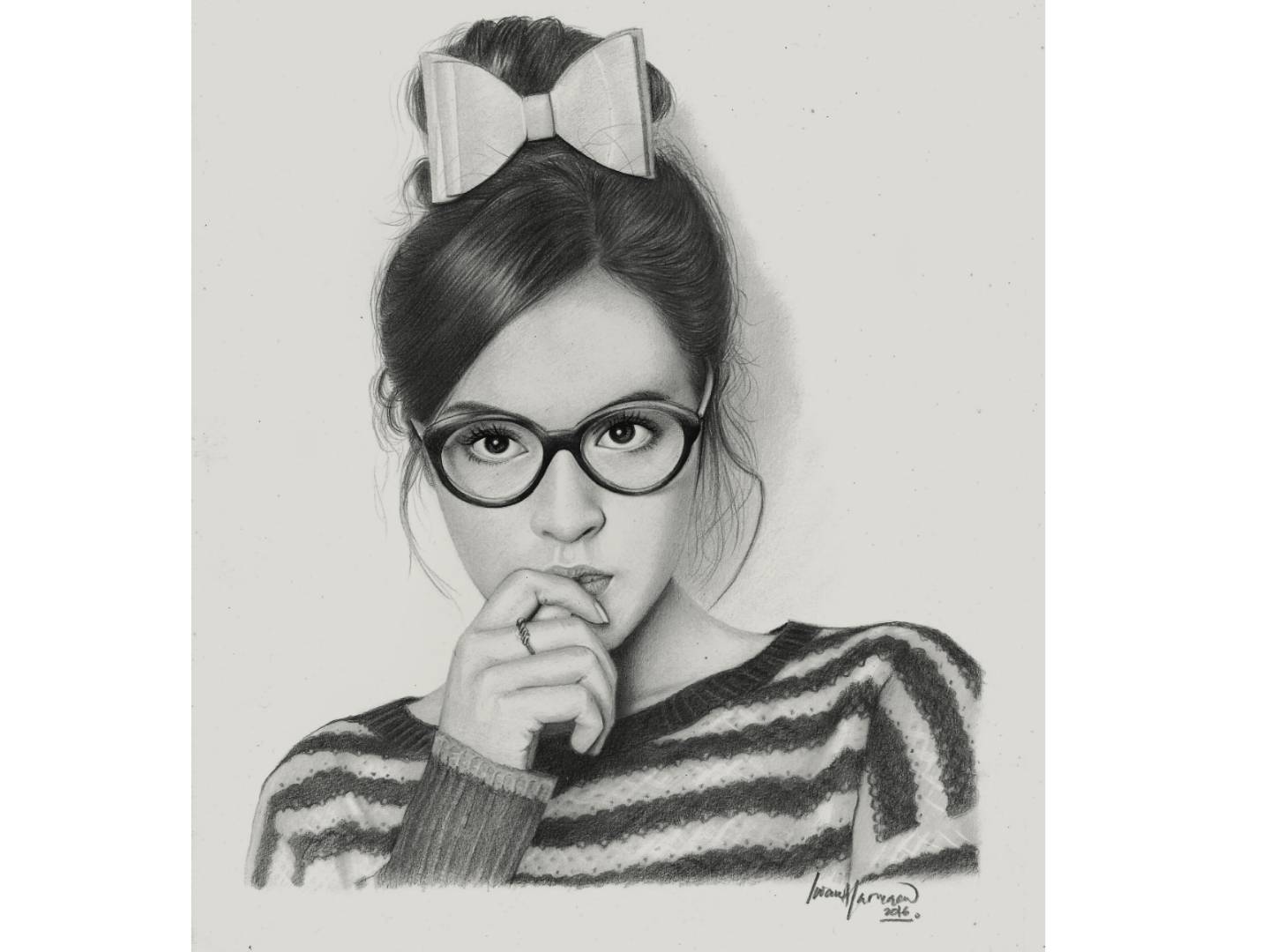 "A simple, easy to understand crash-course"
I will be covering all the methods I learned myself and from associating with other painters and even architects. The way I will run the course will be a simple easy to understand crash-course where you will be able to acquire everything you need to start pencil drawing on your own.

My main goals as your instructor will be to develop the most effective curriculum for beginners, while staying interesting and engaging with activities you can complete at your own pace from home.

I want to sharpen your pencil drawing skills so you won't need years practicing to draw until your work will be like mine. In fact, I want to help you get to the point where your work surpasses even mine.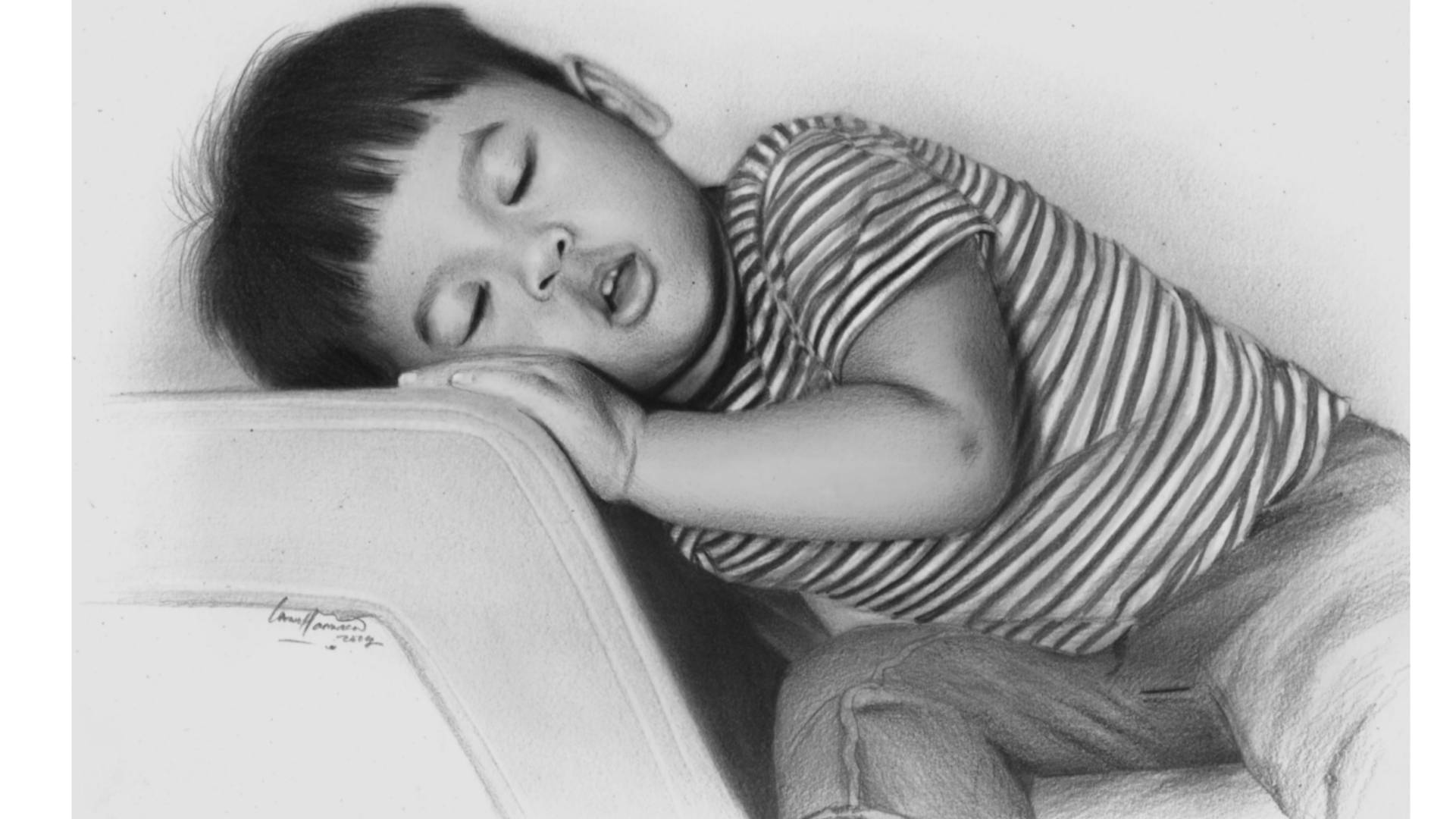 In this course, you will learn how you need to start from the beginning to the end by following step by step from home about how to draw and paint portraits from reference photos.

By the end can will be able to make pencil drawings of your favorite celebrity portraits, family members you love, girlfriends, and some of you who really excel can even open drawing commissions from clients for additional income.

This course will contain my entire process of how I do what I do and go as far to show you how someday you could eventually make a living by drawing portraits of people too.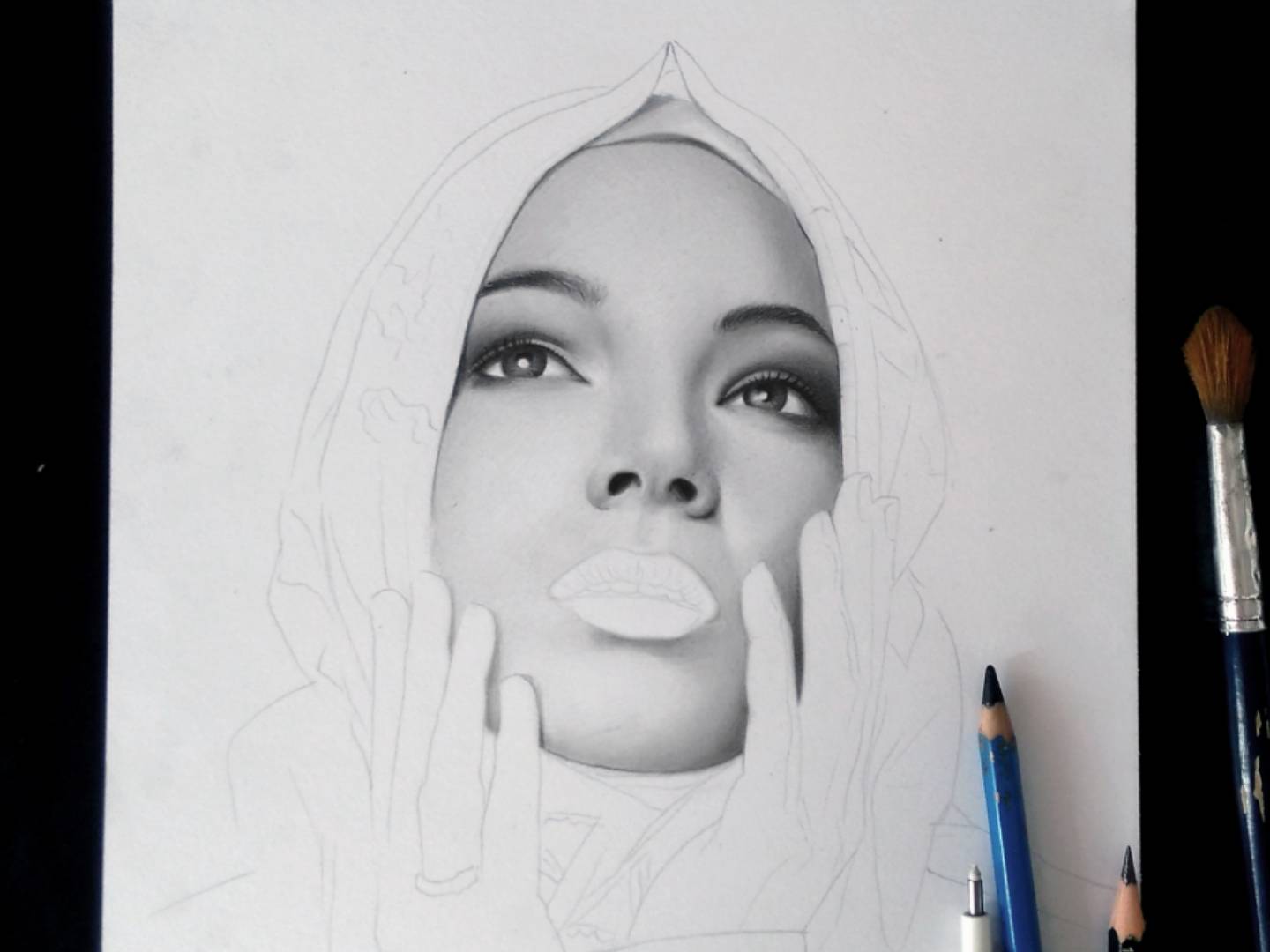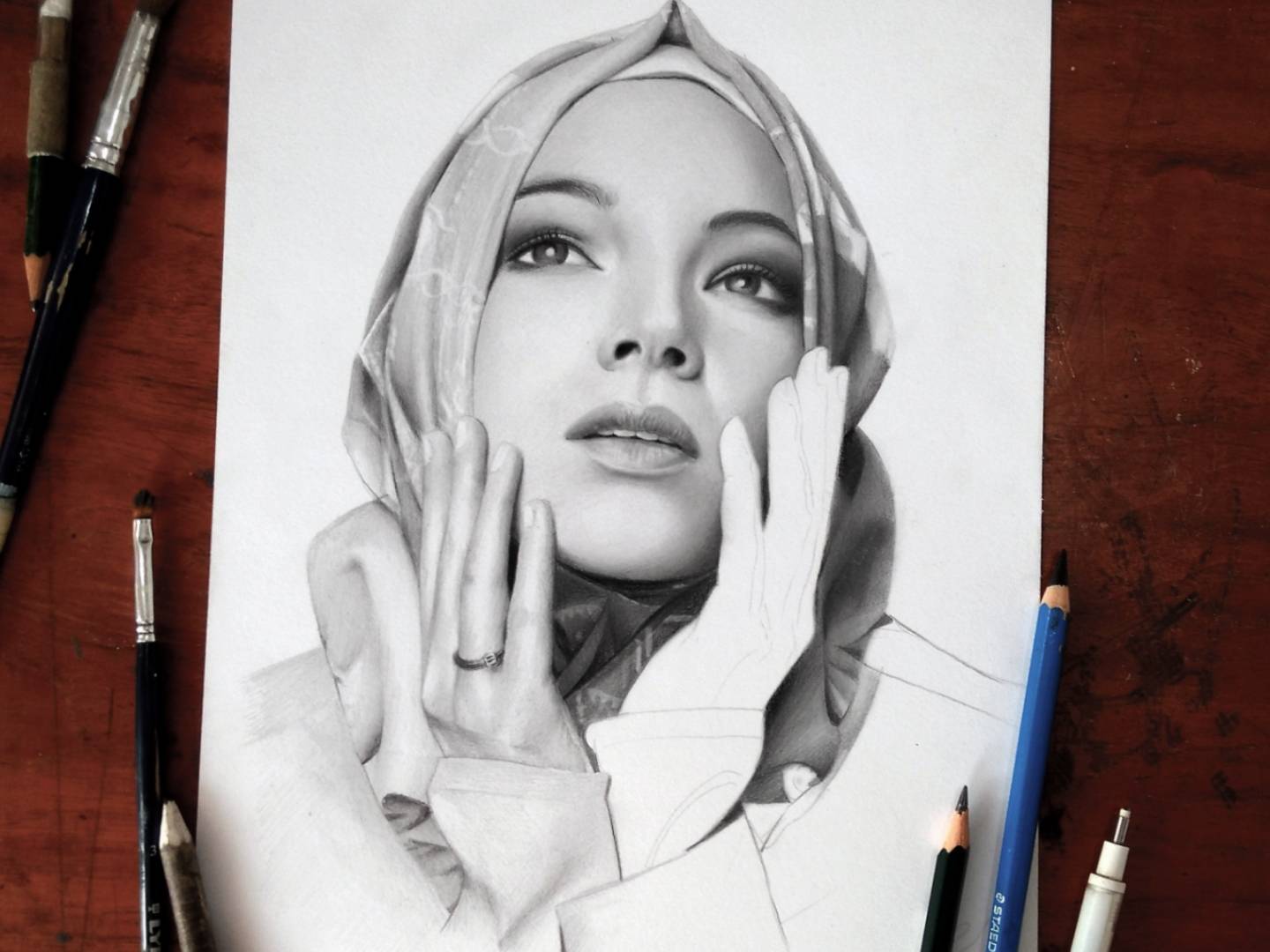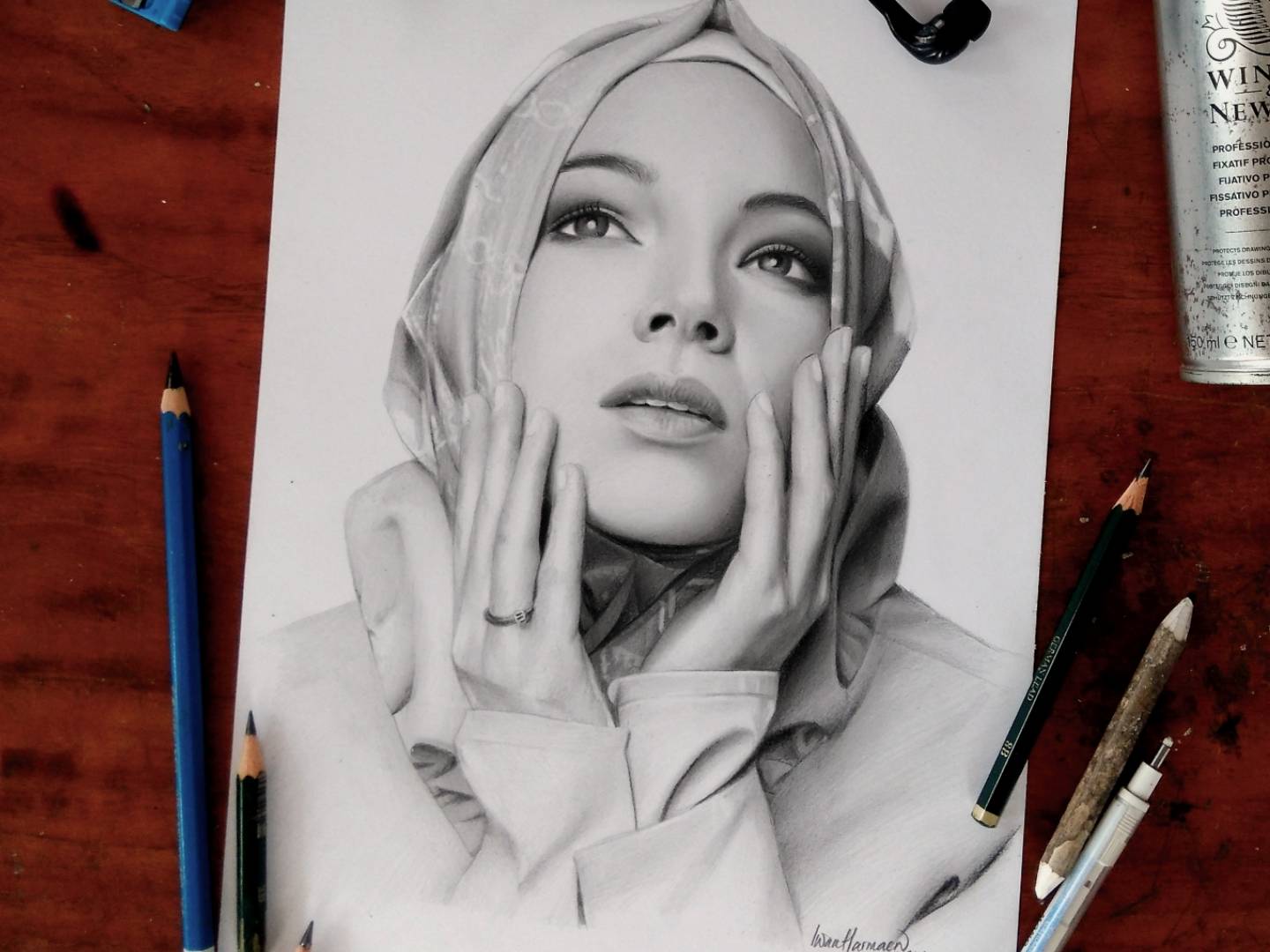 "Create stunning portraits any time, anywhere"
Pencil drawing has always been one of the most popular art forms throughout history. In fact, most famous artists in the world actually started their careers with a single pencil.

When you understand the fundamentals of pencil drawing, other artforms and mediums will be easier for you to understand, including watercolors, colored pencils, and oil paints.

Only armed with pencil and paper, using the simplest tools you too will be able to create stunning portraits any time, anywhere.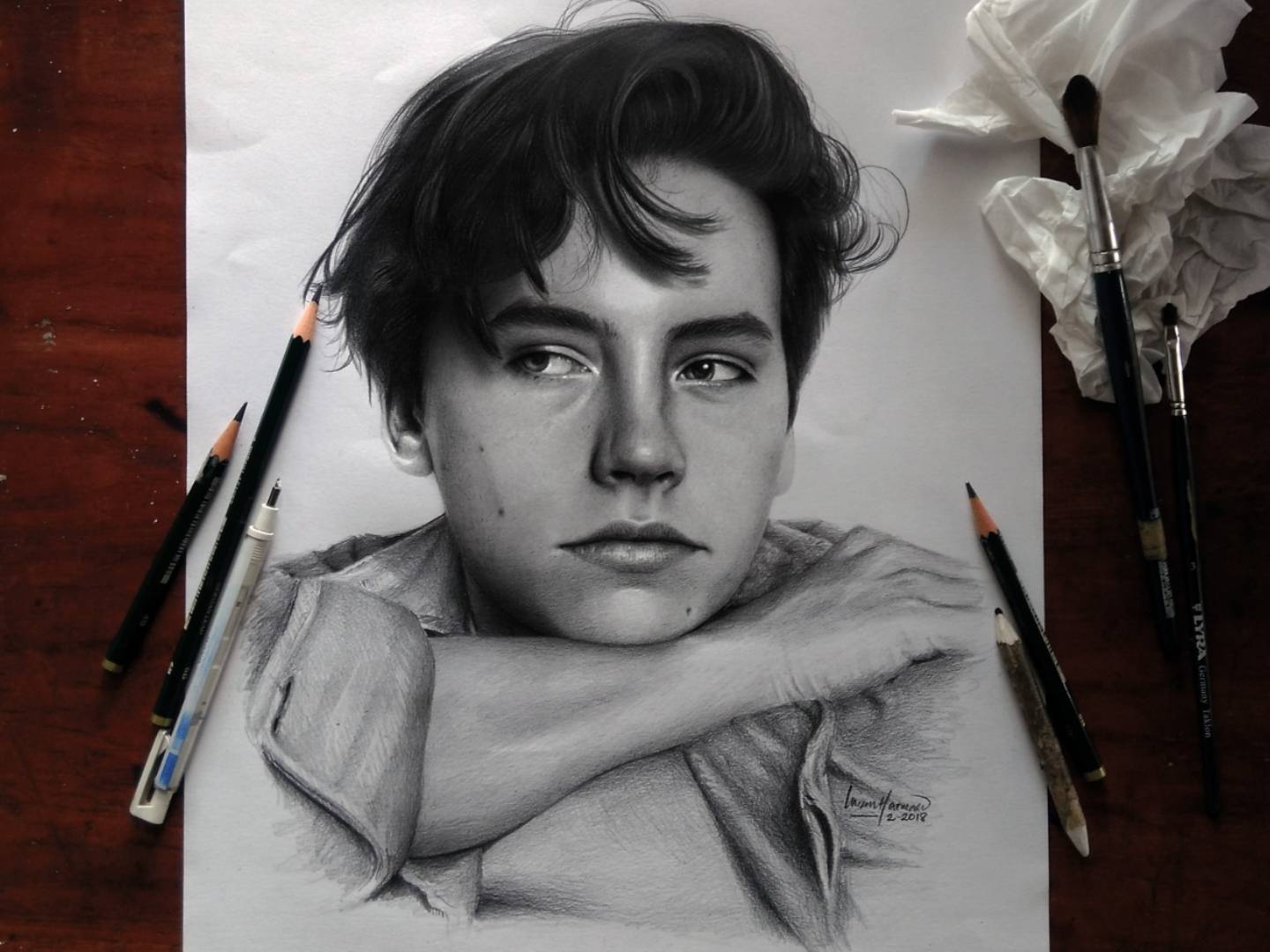 I will teach you how and when you should draw gently or when you need to be bold with the lines on your paper. I want to help develop your own instinct of how to draw eyes with distinctive and realistic features, or cheeks that look soft and smooth. 

Throughout this journey of discovery together you will be faced with decisions like darkening certain portions that should be black or erasing something entirely from the reference photos we choose. In the end, honesty is what a portrait drawer must really have.
At the end of this course you will feel and see the changes in your drawing ability. You will have gained all of my tricks that are the key to my success as a portrait artist.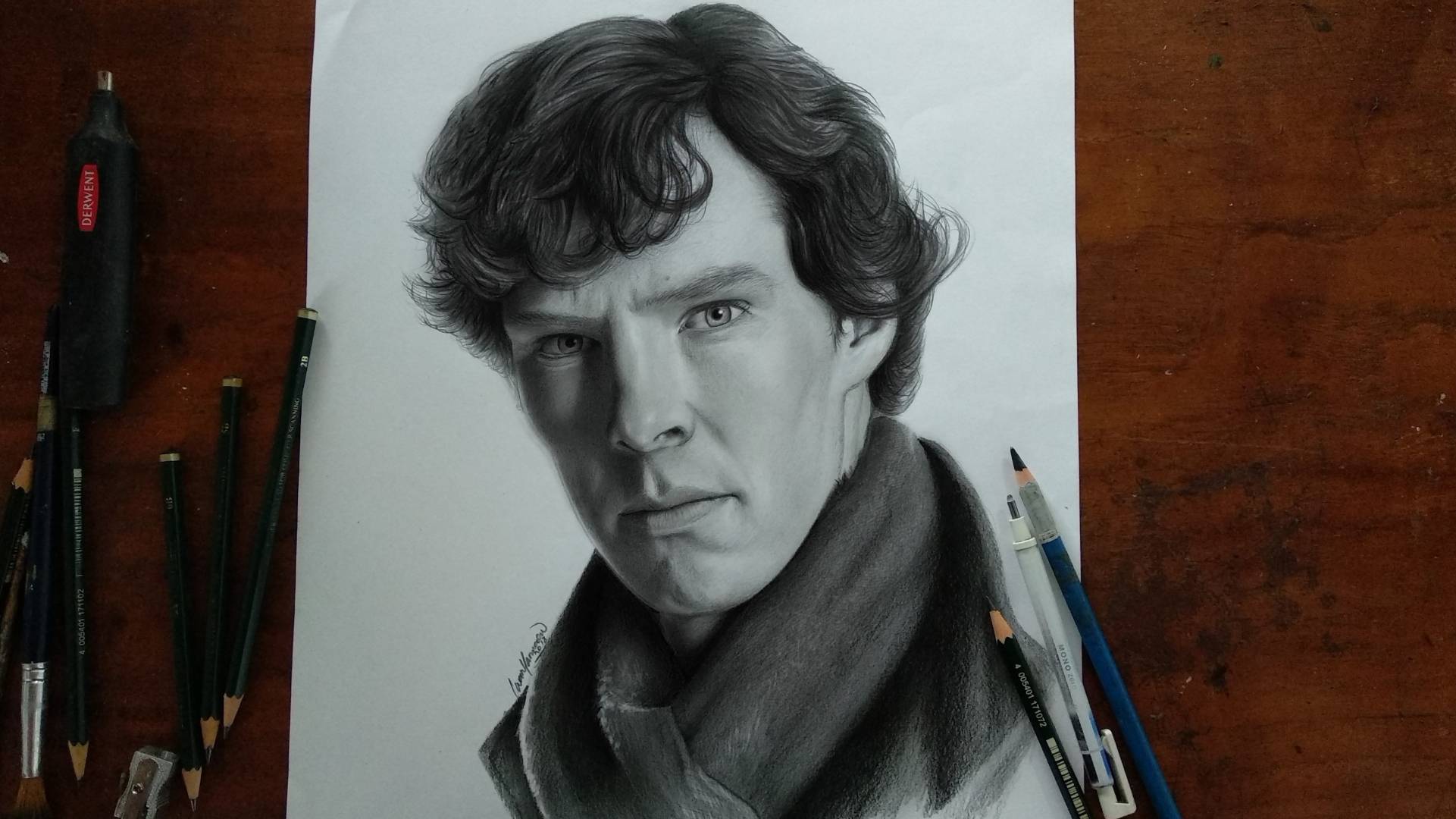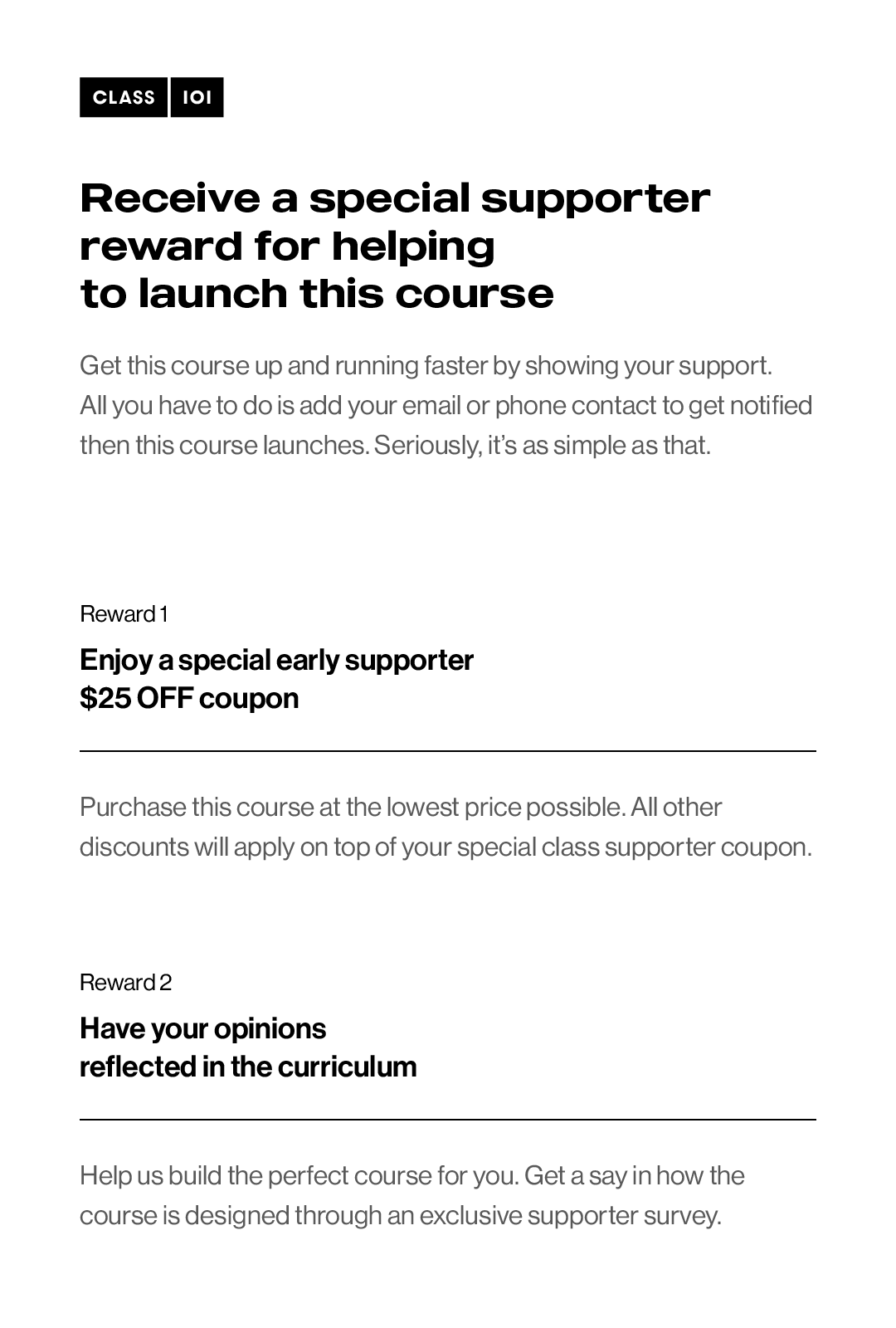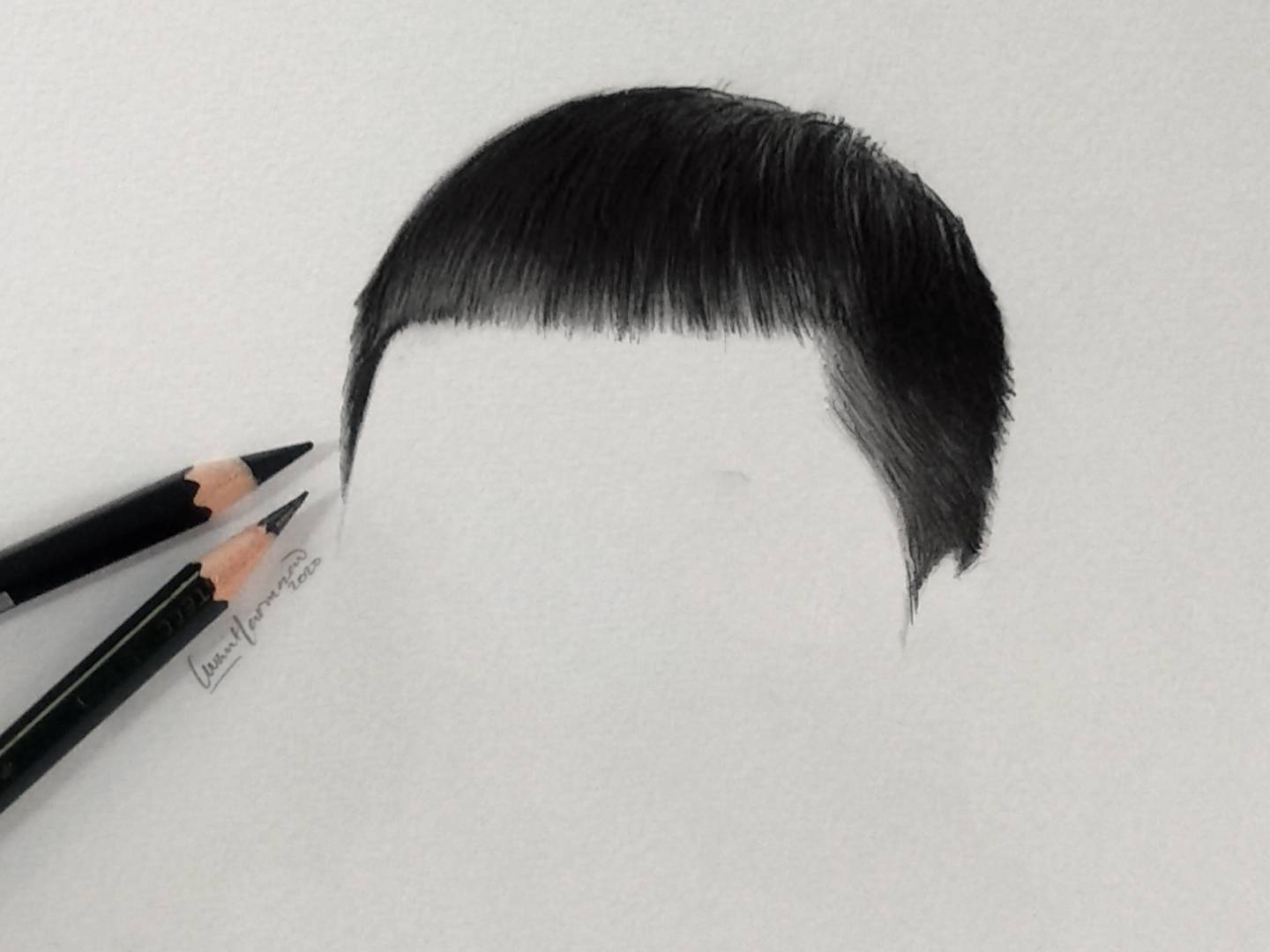 Step 1) Introduction to drawing
Step 2) Overview of portrait drawing using graphite pencils
---
Chapter 2: Understanding various ways of shading the face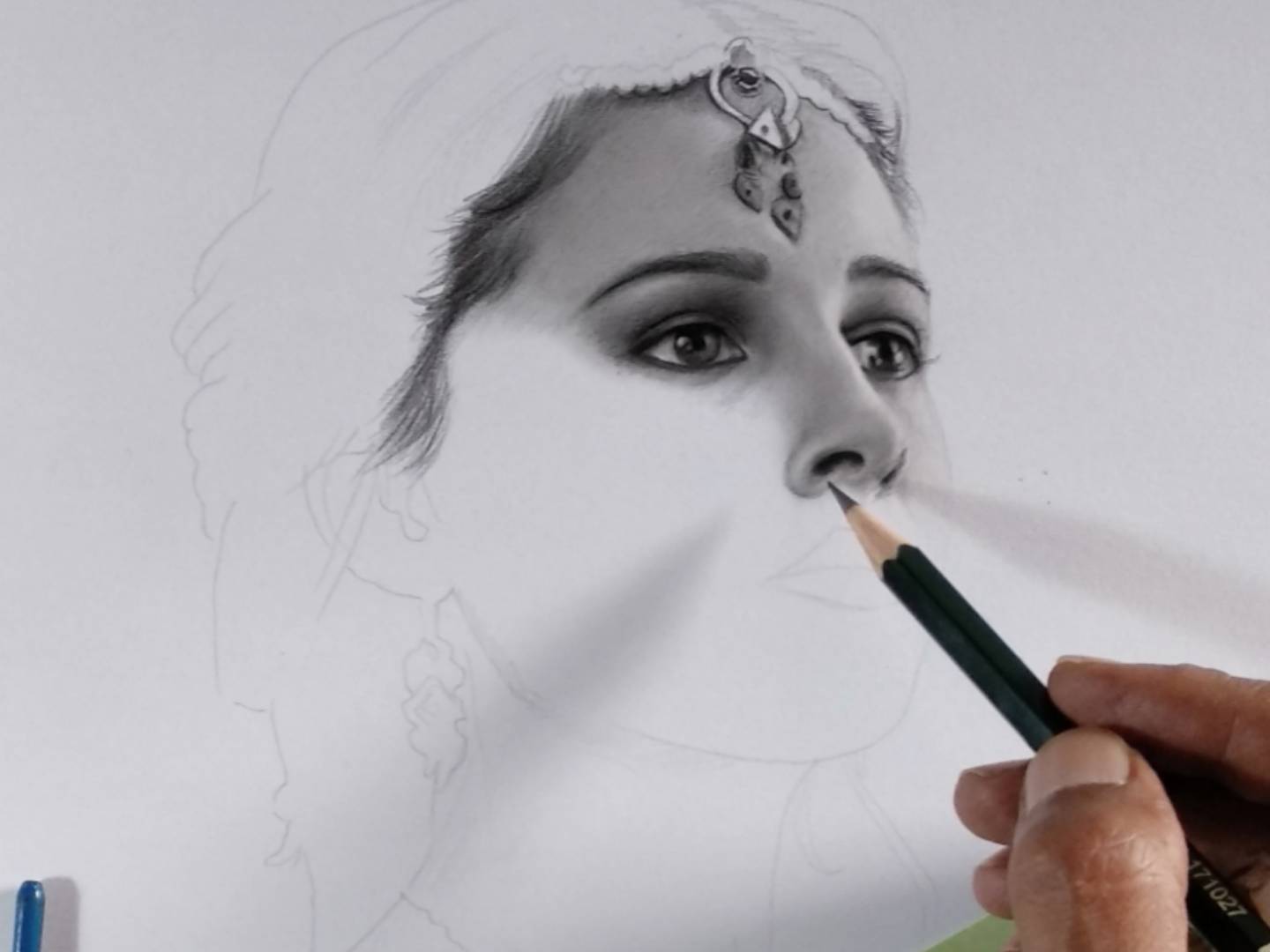 Step 1) Shading with a variety of patterns
Step 2) Functions and ways to use graphite pencil numbers
Step 3) Mixing the shading gently
Step 4) The strength of shading as the basis for portrait drawing
Step 5) Hand pressure techniques in making lines on the face
---
Chapter 3: Basics of portrait drawing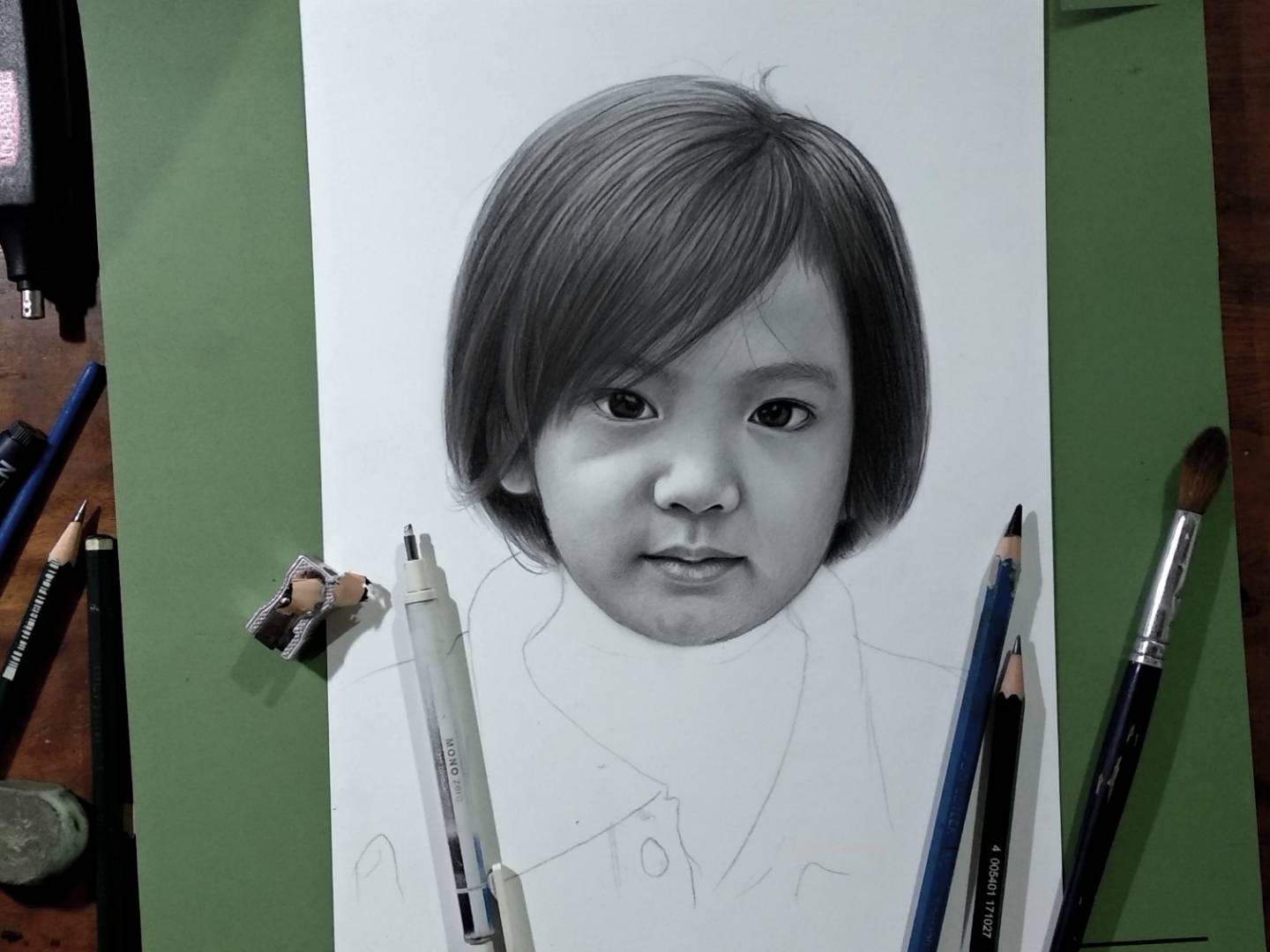 Step 1) Sketching a face from a photo reference
Step 2) Confirming the outline according to the character you want to display
Step 3) Before proceeding further, evaluating the sketch next to the reference photo
Step 4) Steps to start drawing
---
Chapter 4: Drawing realistic portraits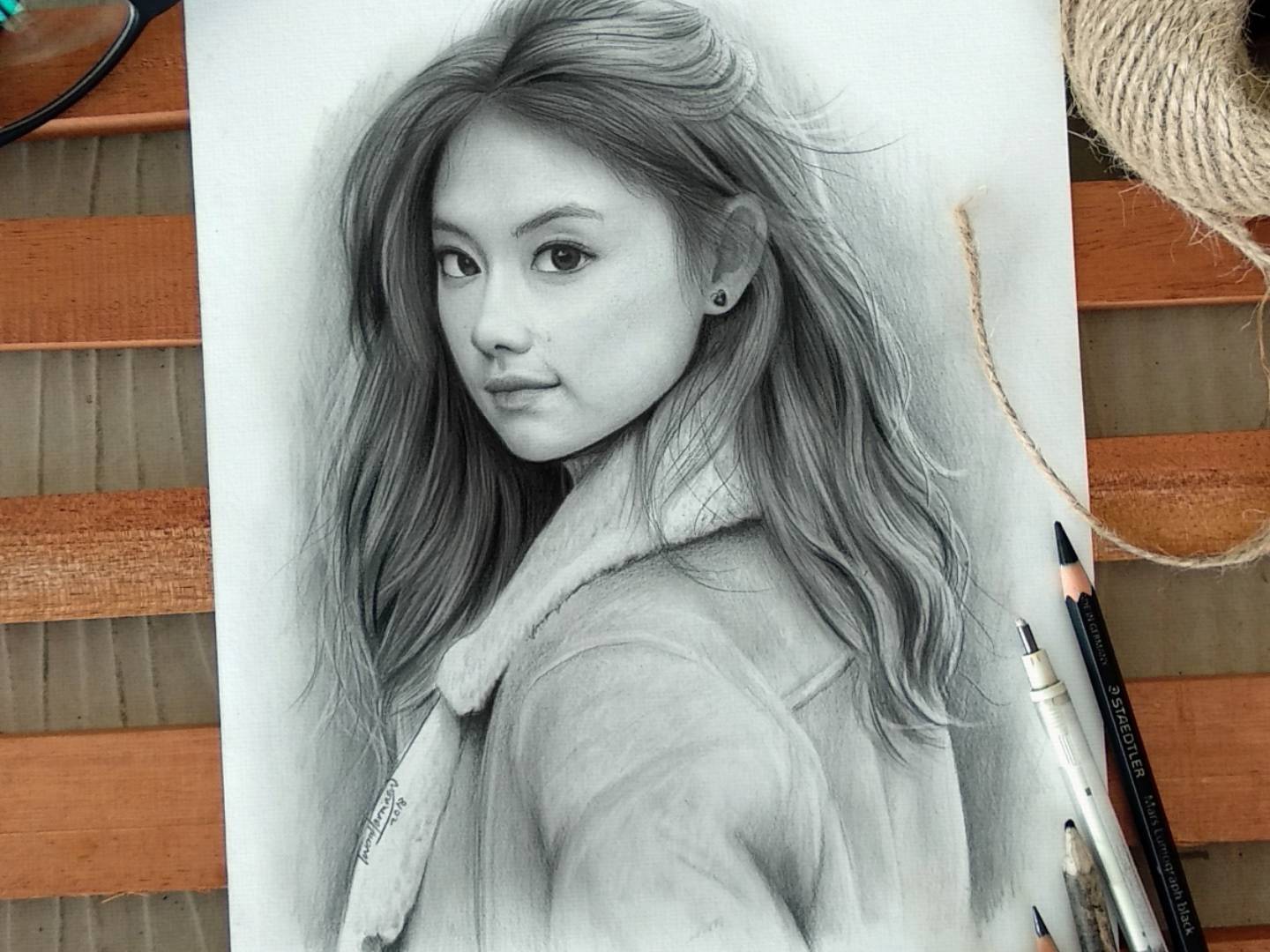 Step 1) Preparing a sketch of a face
Step 2) Drawing the eyes and nose
Step 3) Lips and ears
Step 4) Hair
---
Chapter 5: Final evaluation and finishing

Step 1) Understanding every facial detail from the reference photo
Step 2) Adding shading for certain details that might not match the reference photo
Step 3) Adding light and shadow
Step 4) Blending perfectly
Step 5) Completing and adding your unique character
What's Special About THIS Course
This class will introduce you to the world of pencil portrait drawings.

You will walk away from it being able to draw whoever you want with more realism and in a relatively faster time than other artists usually do. If other artists usually take portraits with 8 to 15 hours or even days, by taking this course you can do it with only about 4 hours.

I will not only show you my own particular style, but will guide you to discover your own character as an artist and how to express that in your drawings.

Class 101 will also be preparing a "Class Kit" containing all of the pencils and materials you will need to follow along at home doing exactly what I do.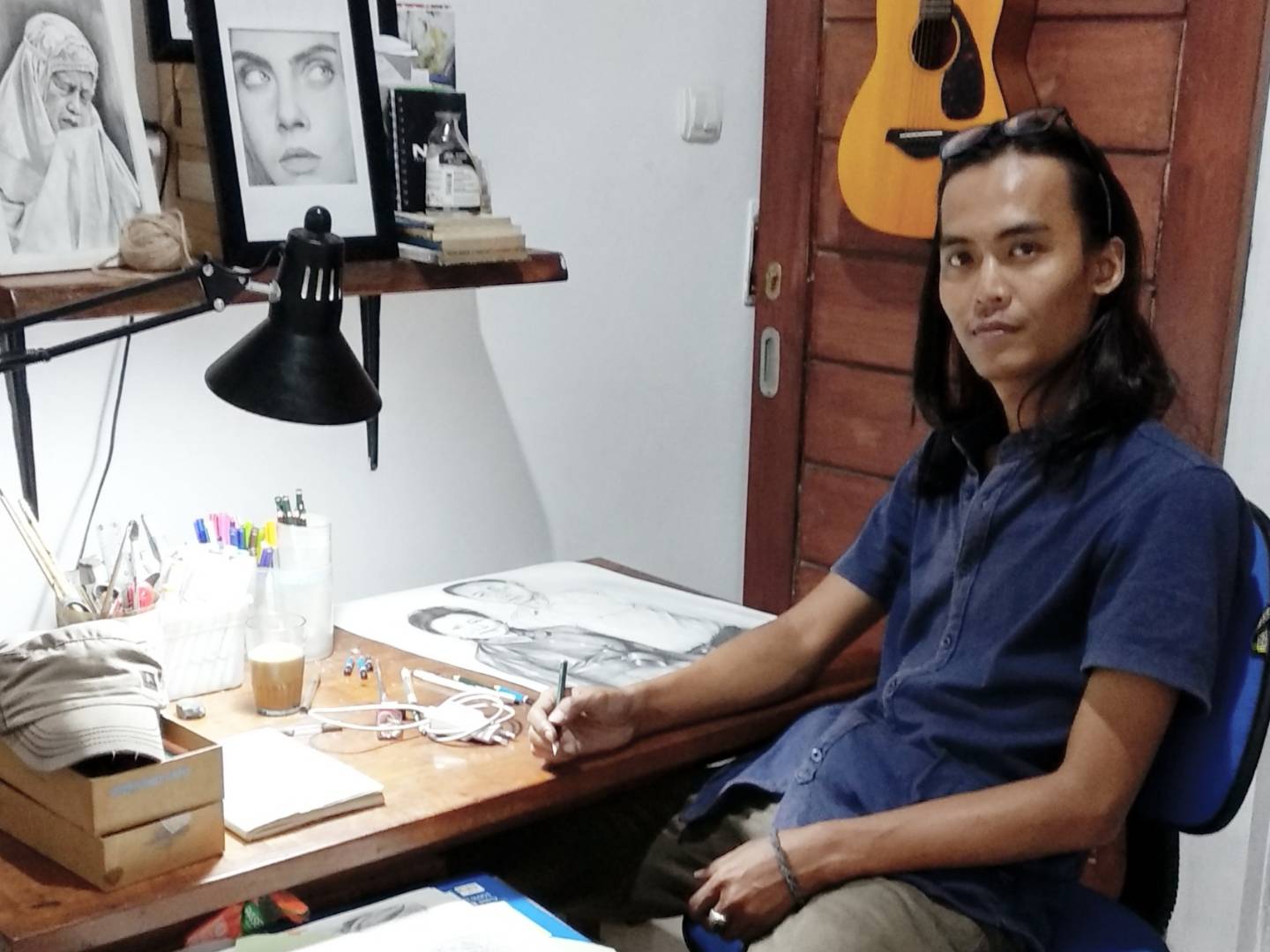 Portrait Artist Iwan Harmaen (a.k.a Dinihari Std)

Instagram

Hi, my name is Iwan Harmaen but on my social media I am known as DINIHARI STD, which is actually the name of my studio.

I am a self-taught artist living in Tasikmalaya, Indonesia. I've been in the habit of drawing since I was little. Maybe because in the area where I am from there are many painters, but my daily life has always been full of painting and drawing activities.

I began to seriously study and pursue drawing portraits in 2009. At that time I was studying in the city of Bandung while majoring in banking. There was actually no relation between my major in college and my passion in drawing. I learned more about how to draw portraits by experimenting myself, through the arts community and learning from more senior artists, including a few friends who were architects.

My passion grew from my determination to be able to pay for college, which is when, I thought about trying to earn a living from drawing by doing commissions and exhibiting many of my works on the sidewalk of a central business district in Bandung. This is what I did until my college period ended.

Now I still work as a portrait artist by doing commission work, which I am much better at now. I also use various social media platforms to do this and not only Indonesians, but people from all over the world ask me to draw portraits of them.. From every drawing order that I do every day, there is always something new that I find.

Of the many portrait drawing experiences I have had for the past 11 years, this is the first time for me to share all of my experience in a course. I plan to summarize everything I know as efficiently and effectively as possible so that not much time is wasted in being able to master the technique of drawing portraits. Hopefully this course and drawing with graphite will be an inspiration for you as it has for me.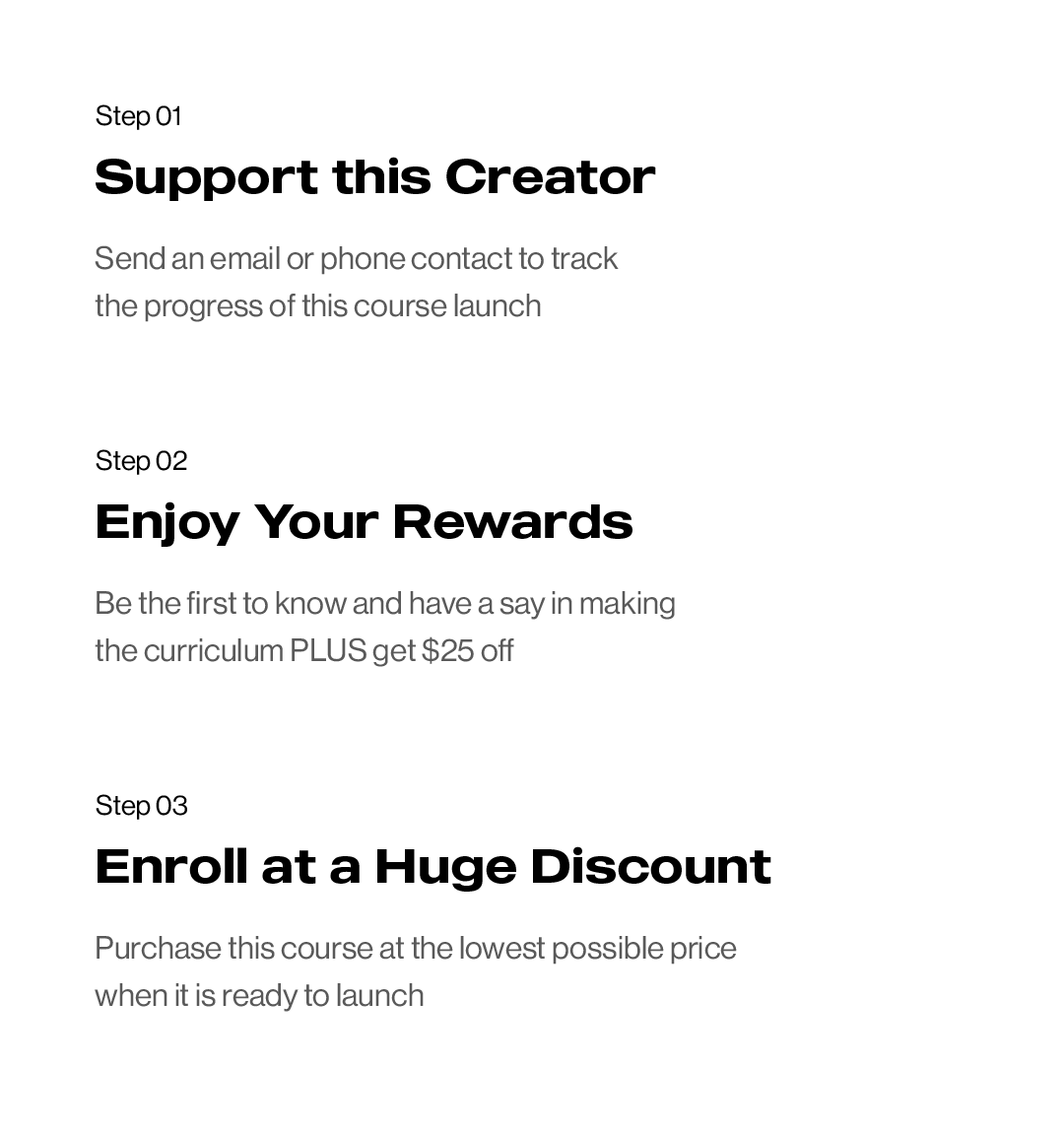 Q: What kind of person should absolutely take this course?
Anyone can join this class and it is especially recommended for those who are passionate about learning to draw but have had difficulty finding a teacher that suits you. Without the right supervisor all the things learned will take longer than you thought. That's what I experienced in my own education as an artist. I also recommend this class for people who are interested in portrait photography but maybe want to take some of the photos they took and turn them into hand-drawn versions.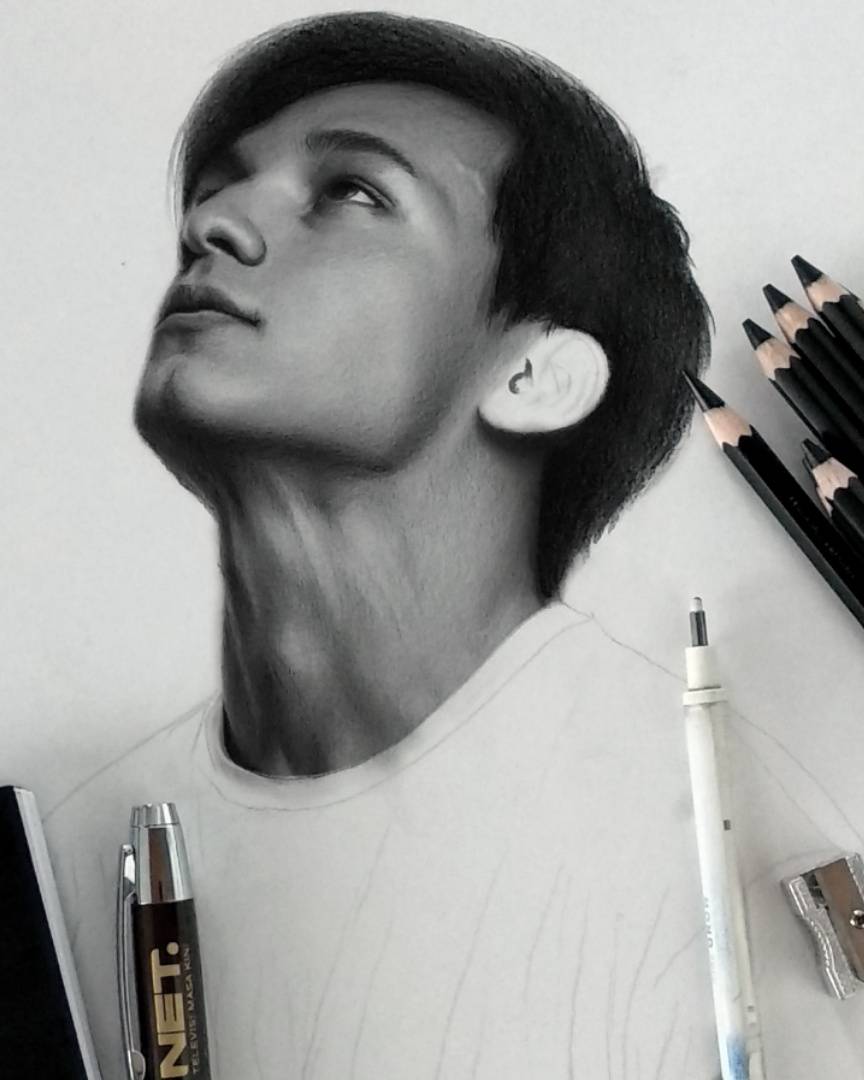 Q: Why is your favorite thing about what you do?
One of my favorite things in painting portraits is that when I look deeper, I can see for myself that is far more valuable than just an image on a piece of paper. When people appreciate my work, it makes me feel fortunate to have acquired this skill. Another of my favorite things is seeing the happy smiles of the people I draw. Be it my client, or a public figure who has been in contact with me.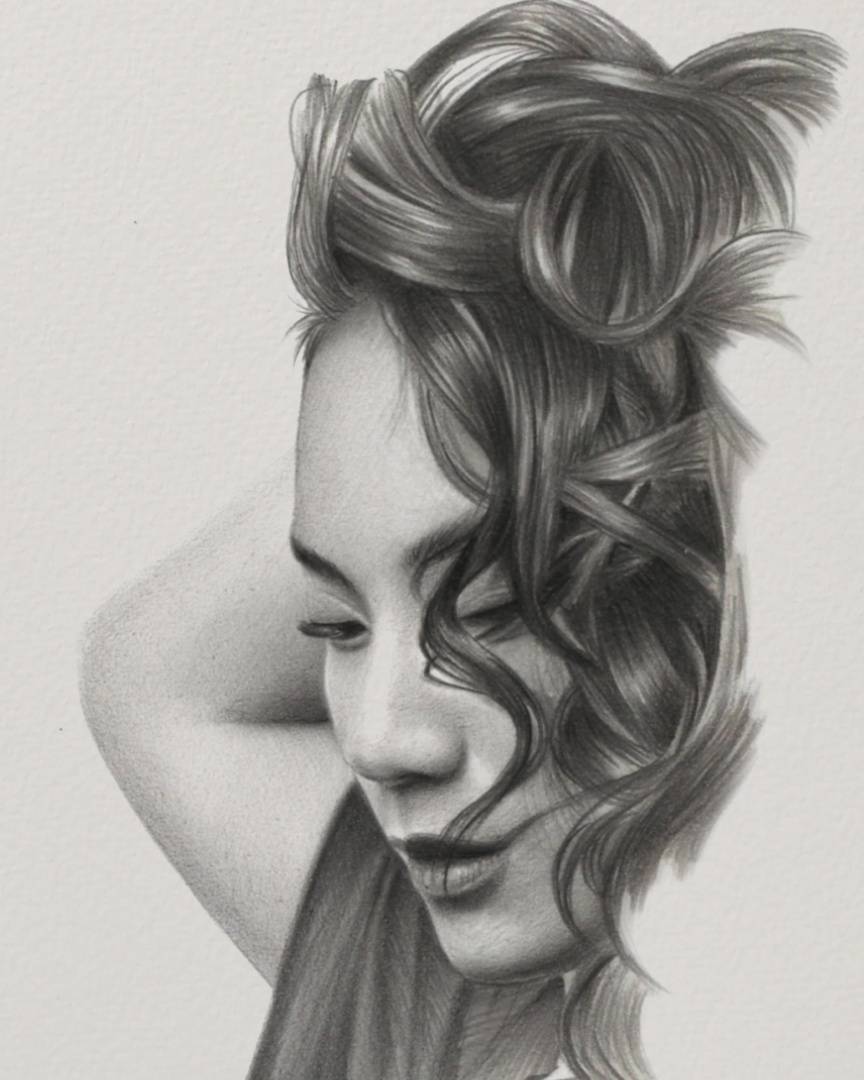 Q: How did you first start doing what you do?
I have been in the habit of drawing since I was in elementary school. As a child at the time I could have decided to aspire to become a drawing artist. That is one silly thing that I am proud of. Then I started to seriously study and pursue drawing portraits in 2009. I started to pay my college tuition and even earn a living from what started as a child's hobby. Now I use Facebook, Instagram and other online platforms to do commission work for clients.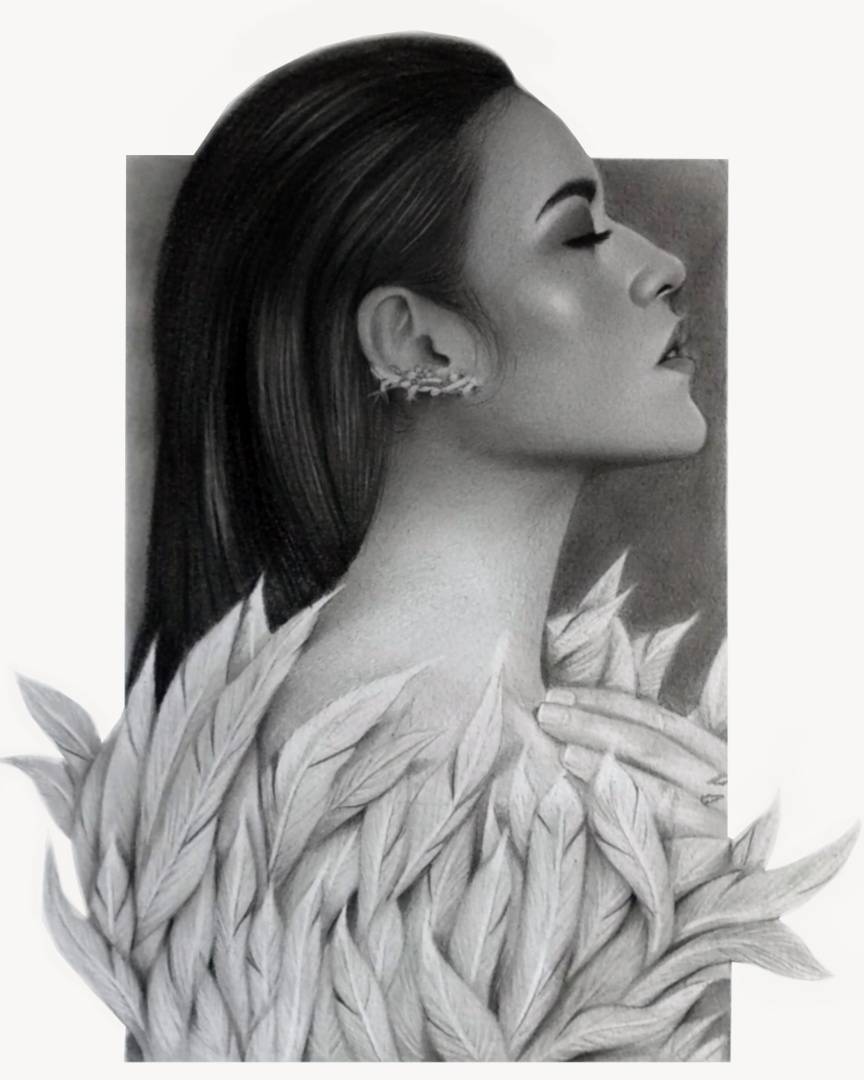 Q: What will I get from completing this class?
After completing this course it will be easier for you to be sure of your hand and quickly decide what it is that you really want to draw. You will also be able to take what you learn in this class and draw beautiful portraits of the faces of people you care about, like your parents, partners, friends, idols and other special people in your life. When someone receives a drawing from you, it is likely they will display your work on the wall of their house for the rest of his or her life. Now that is something to be proud of!