Help make this class happen
Get $25 Off
The creator will reward everyone who signs up with a $25 coupon plus you'll get a chance to say exactly what kind of class you want in a user survey. All you need is an email!
📝TAKE THIS 3-MINUTE SURVEY AND RECEIVE A $30 COUPON 📝
---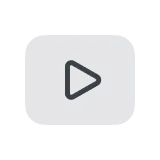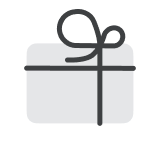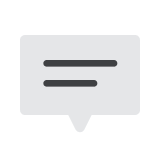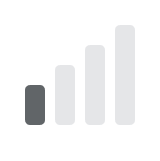 Discover the Magic of Sugar Cookie Decorating
with Artist, Andi Kirkegaard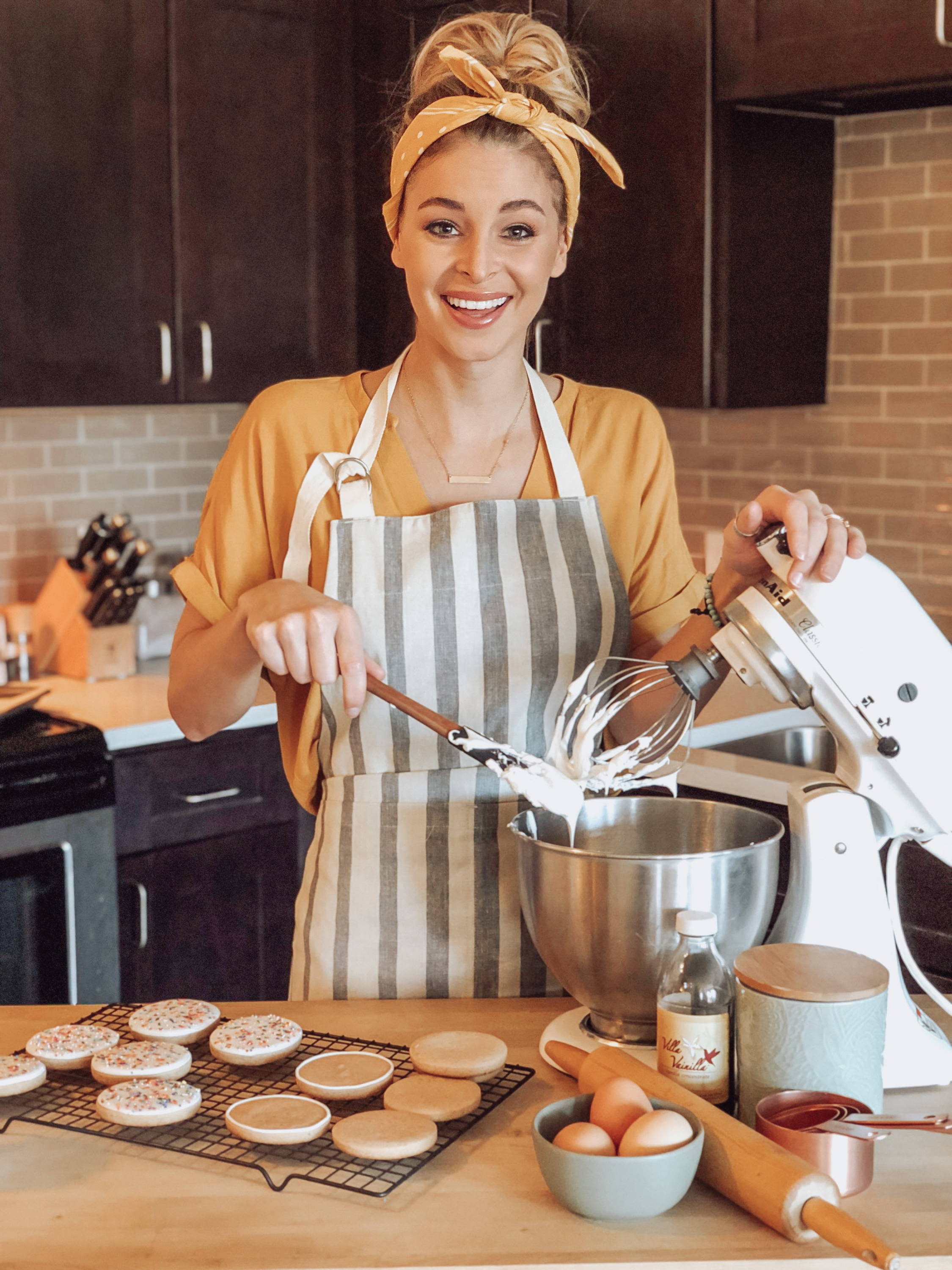 WHAT IS THIS CLASS ABOUT?
Do you love to bake? Looking to take your cookie decorating skills to the next level so you can wow your friends and family?
Discover the magical world of sugar cookie decorating with Andi Kirkegaard from Kirkie Kookies.
Andi will walk you through everything you need to create stunning, edible works of art- from the basics of making the dough to the finer art of decorating techniques with royal icing.
You will learn all of the ins and outs of artisan sugar cookie decorating to take your typical sugar cookies from basic to show stopping!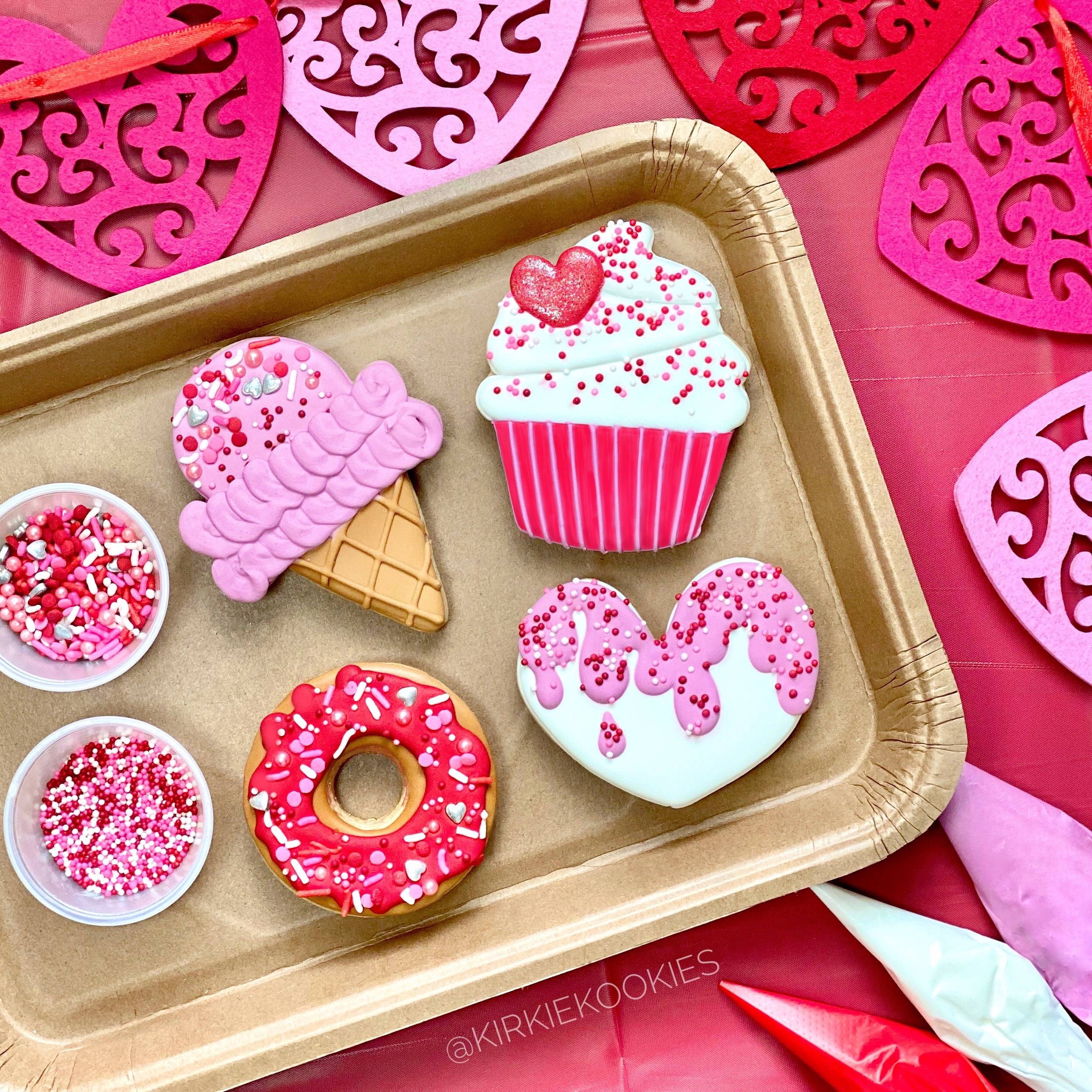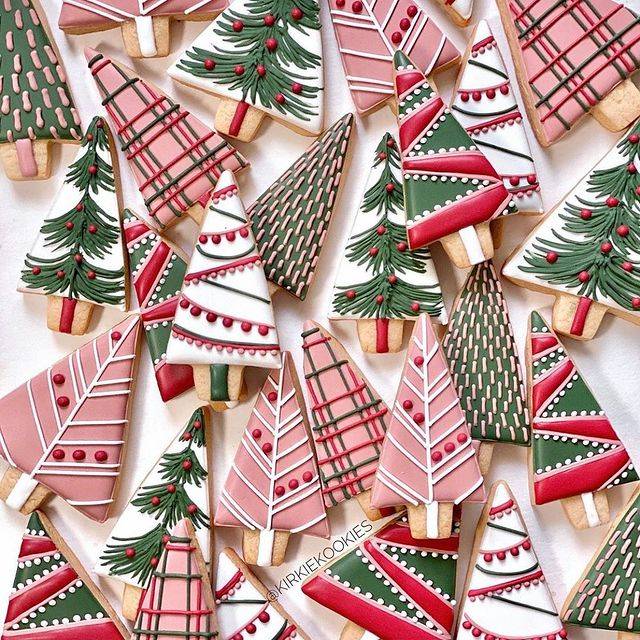 This course is designed for anyone who is interested in the learning more about the art of cookie decorating.
From beginners to intermediate, this course is structured to walk you through step by step so you can learn the basics and also be challenged by some new and exciting decorating techniques!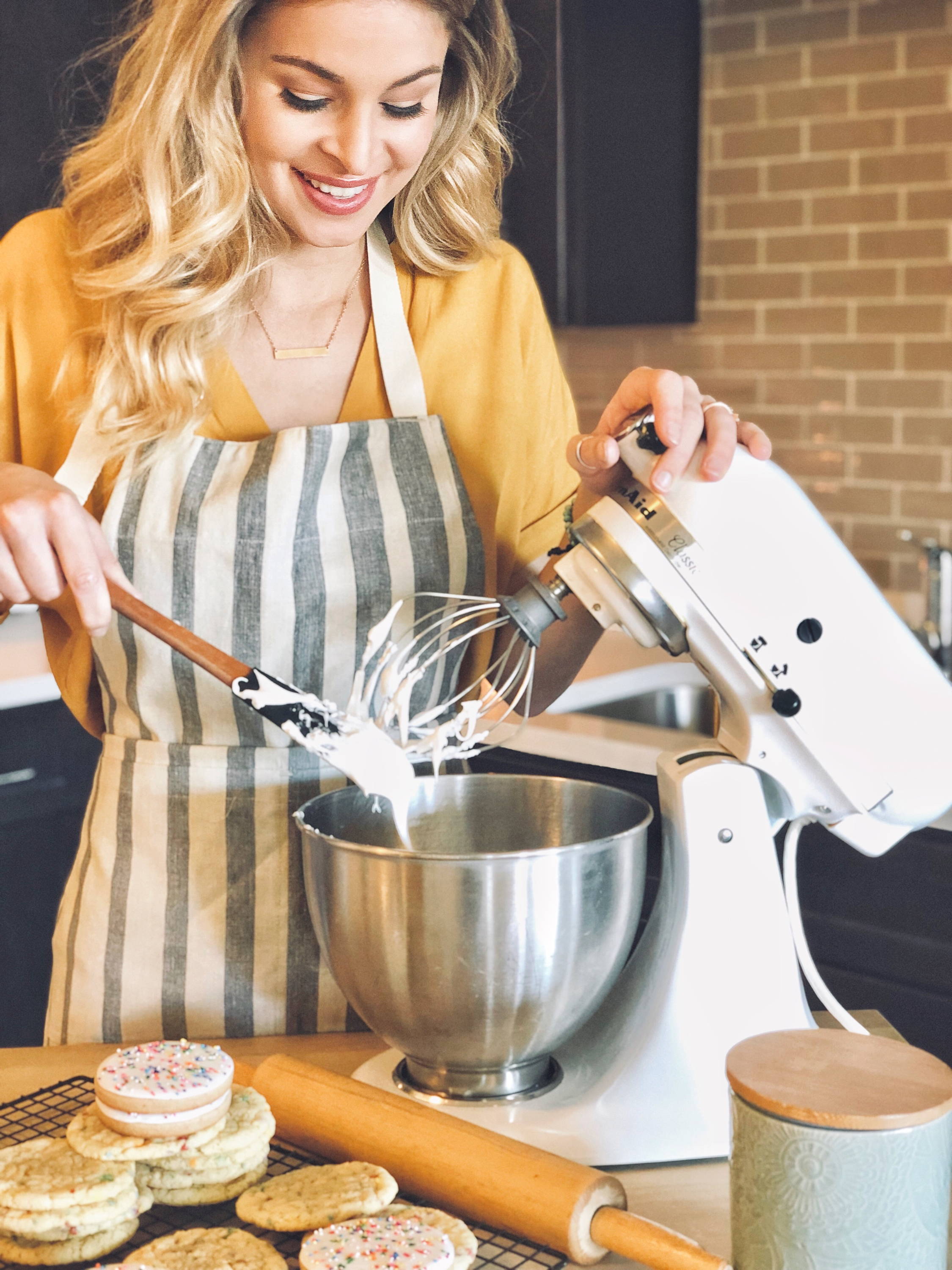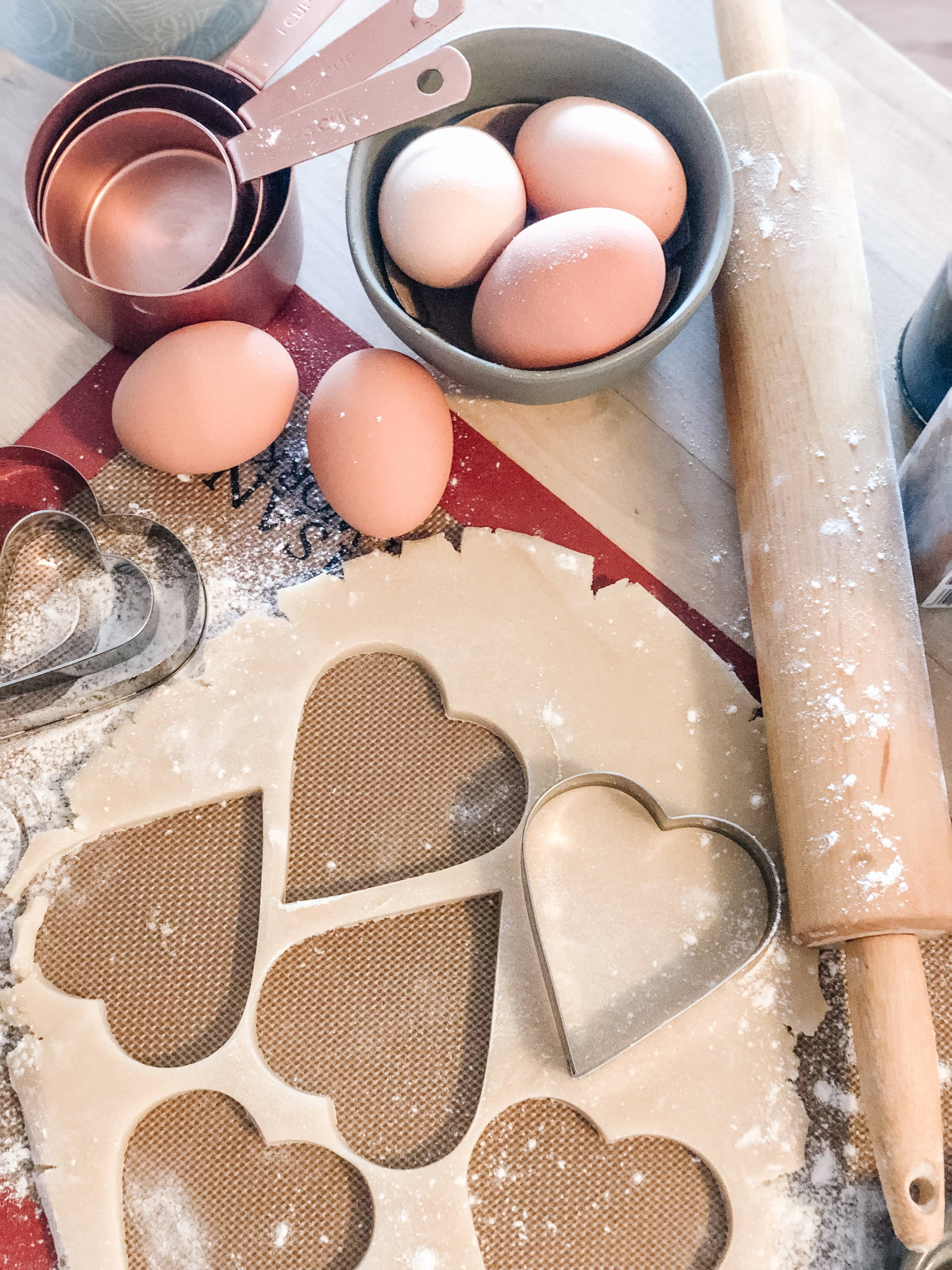 WHAT WILL THE STUDENTS ACHIEVE?
By the end of this course you will have the perfect sugar cookie and royal icing recipe to practice your cookie decorating skills with.
You will learn the fundamentals of making and prepping the sugar cookie dough as well as learn all about different royal icing consistencies and how best to use and trouble shoot them when decorating.
You will walk away with several exciting decorating techniques to take your cookies from your basic sugar cookie to a show stopping piece of edible art!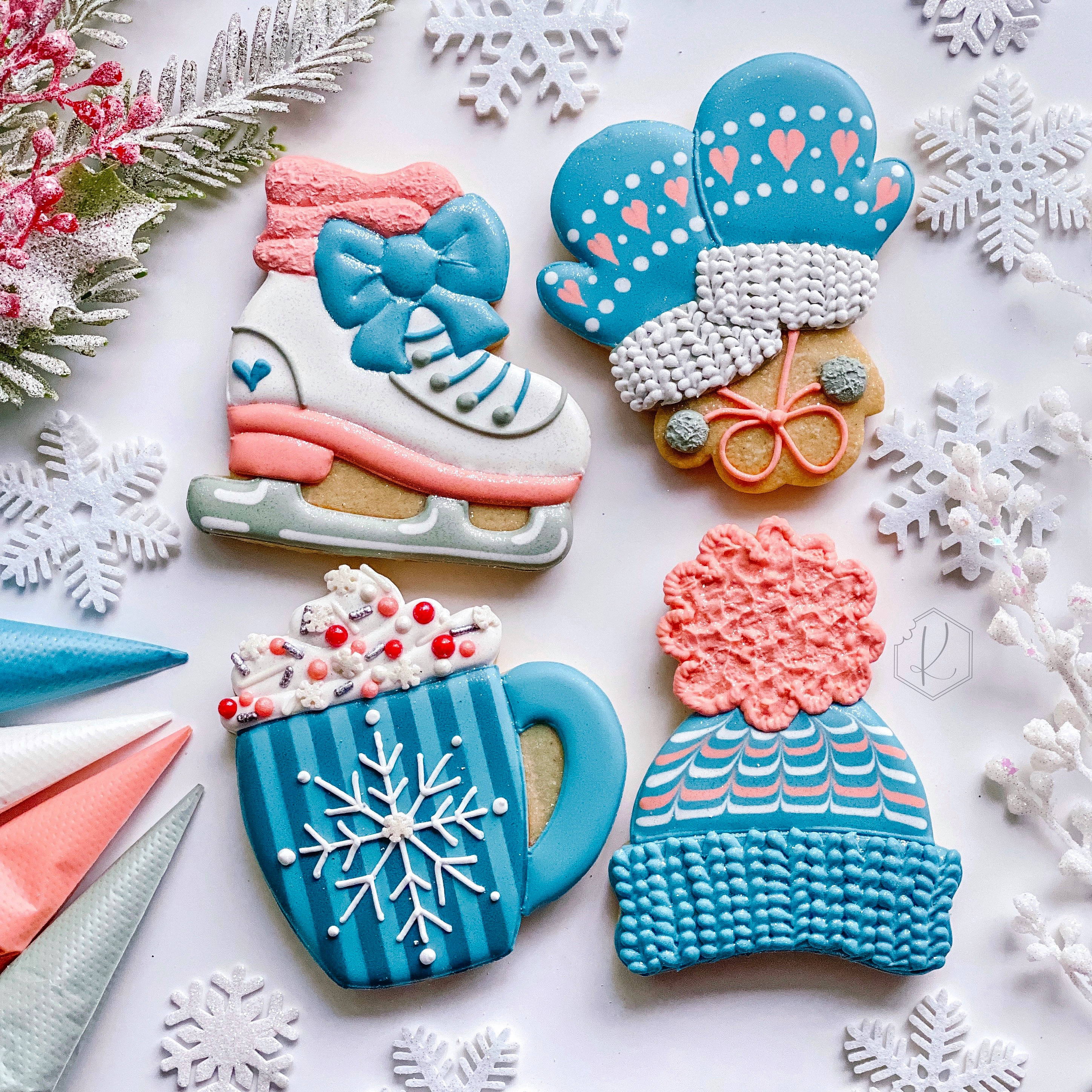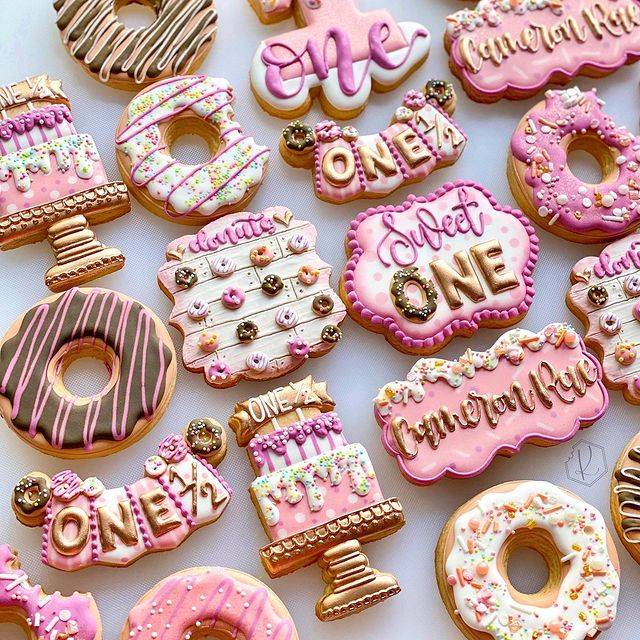 Making and Preparing the Dough and Royal Icing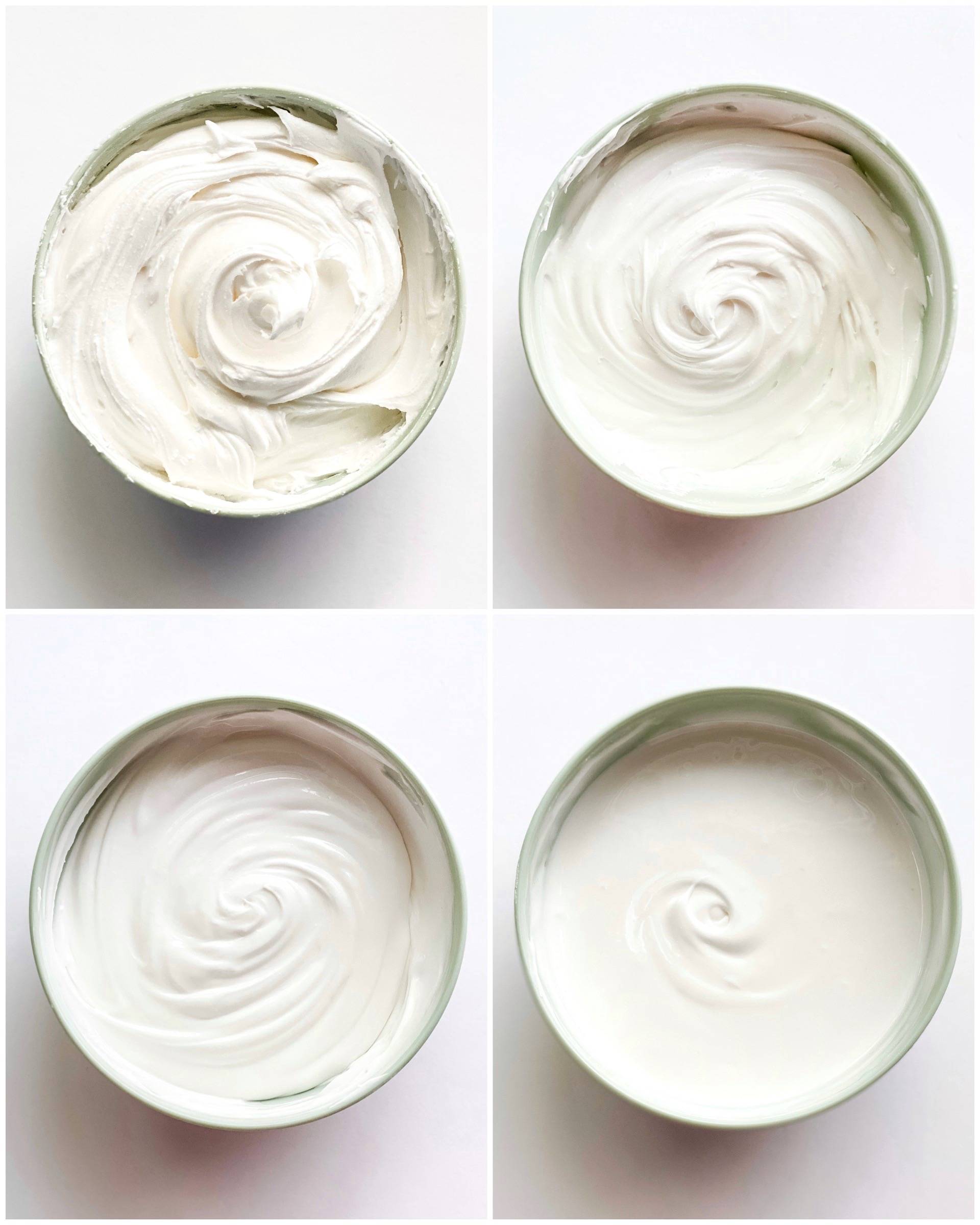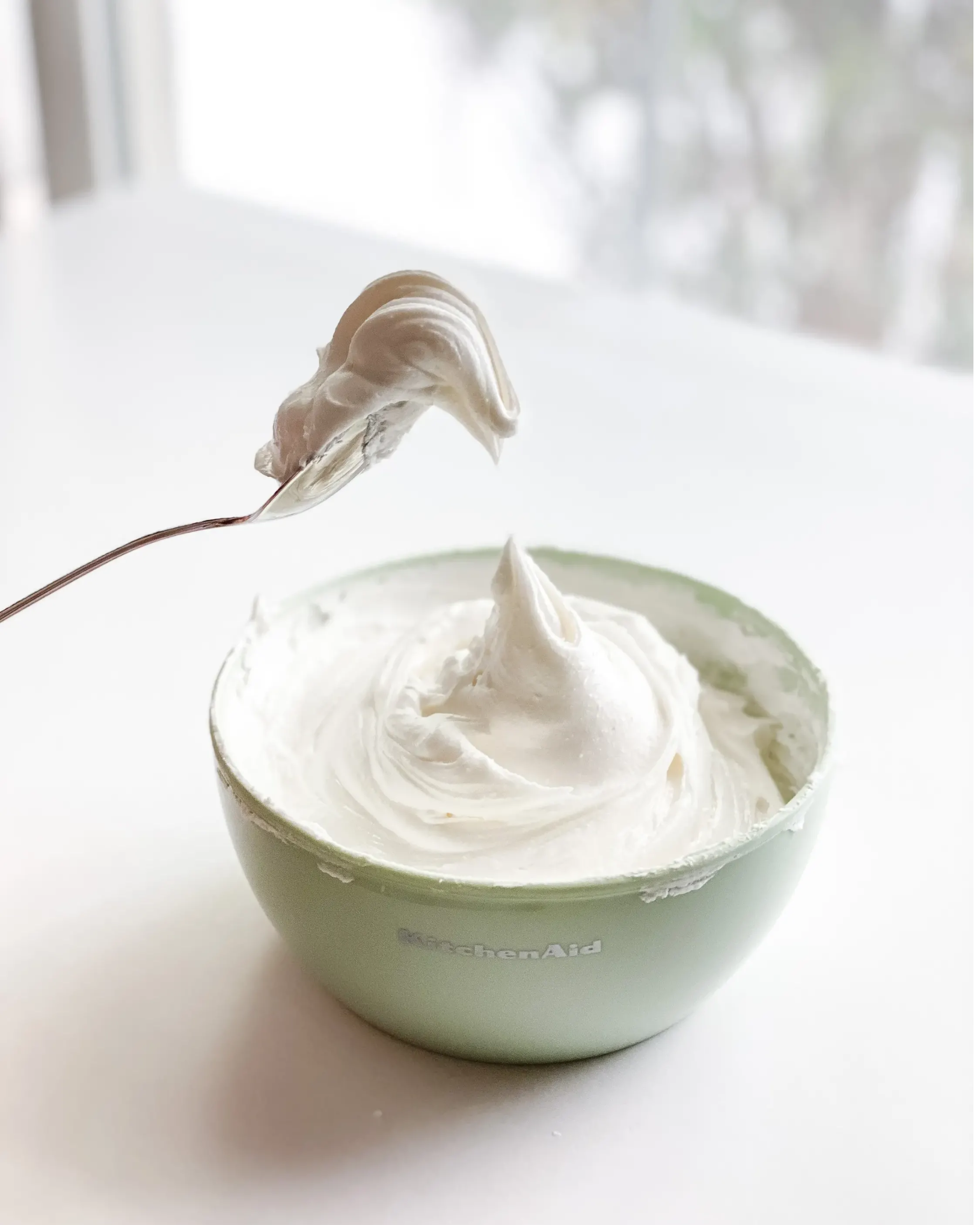 Learning All About the Properties of Royal Icing and How to Best Use It
When Decorating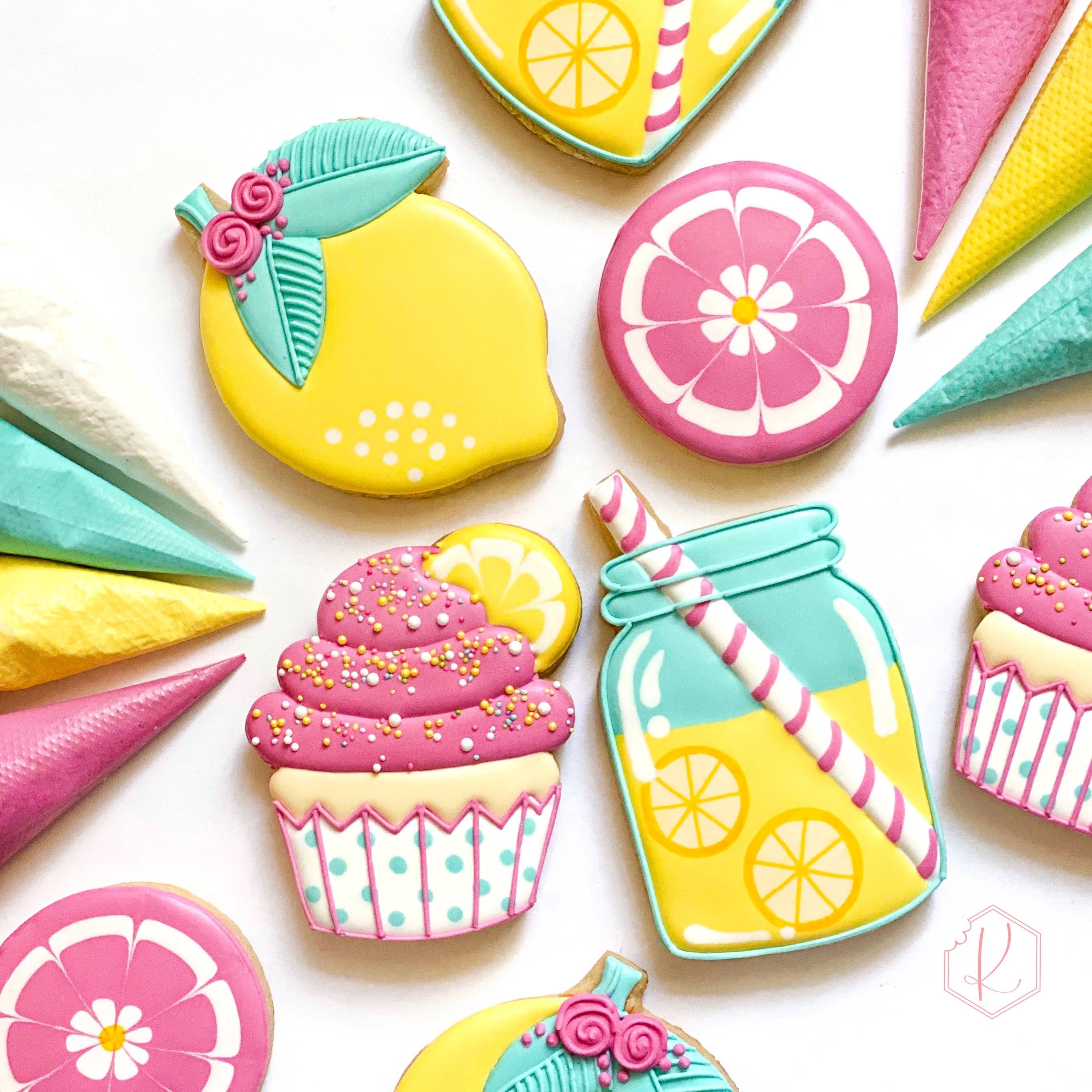 Applying Decorating Techniques to Create One-of-a-kind, Artisan Cookie Designs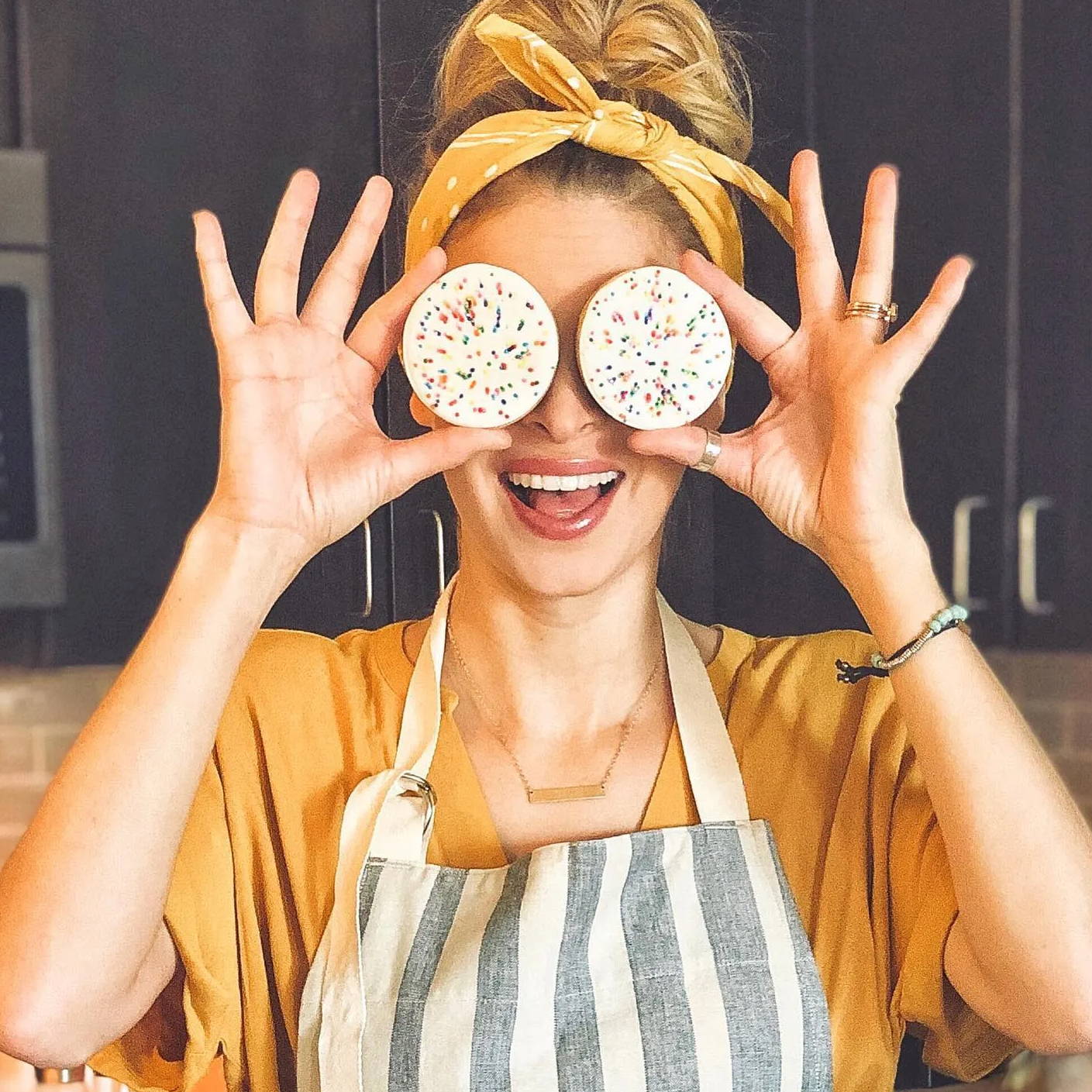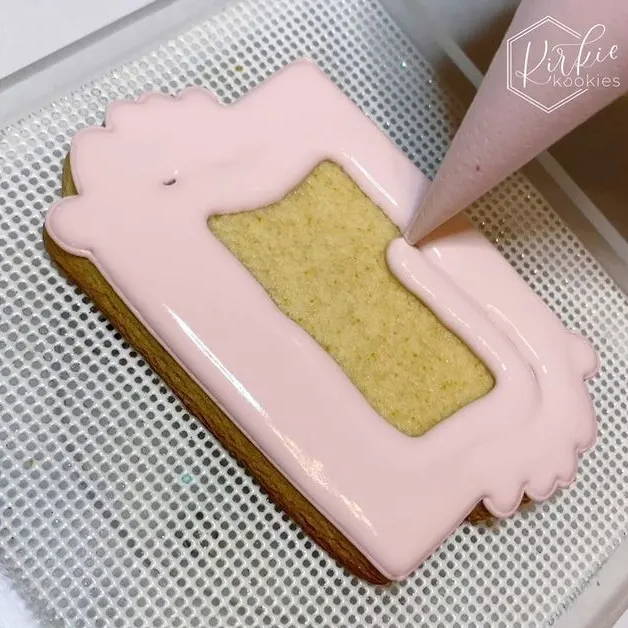 ---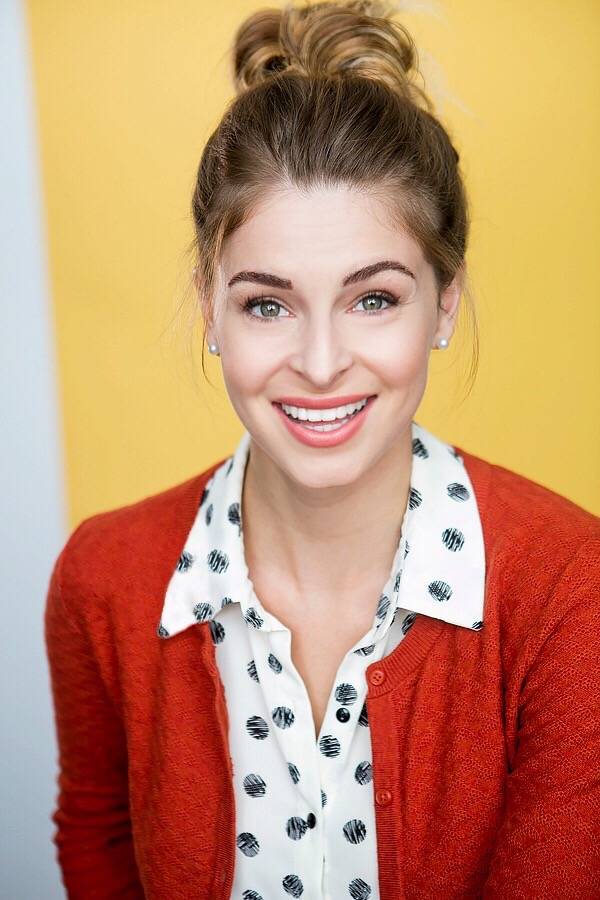 My name is Andi Kirkegaard and I am the sugar artist behind "Kirkie Kookies."
I am a performing and visual artist turned "Cookier."
I have a 15 year history as a professional fine artist as well as a successful career as a performing artist. I have a degree in Musical Theatre and lived in LA for almost 10 years pursuing my passion for performing.
You may have seen me in movies on the Lifetime Network or gracing the stage of the Hyperion theatre at Disneyland in "Frozen, Live!"
In 2017 I took my love of art and transitioned it from canvas to cookie and never looked back!
I was able to perform at Disneyland during the day and decorate sugar cookies by night- not a bad gig! In 2019 I was a judge on Food Network's Holiday Special "Cookie Wars" and was a guest star on Nickelodeon's "Ryan's Mystery Playdate."
I never would have thought that sugar cookies would be where life would take me, but it is truly the best of both worlds.
I get to combine my passion for flair and the spotlight with my love of art and baking and I can't wait to share with you all that I know so you can create show stopping works of edible art as well!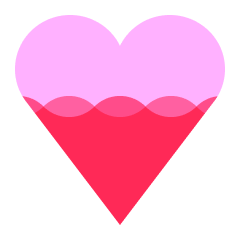 Help the creator reach 200 supporters to make the class a reality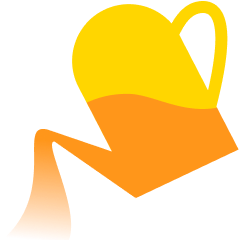 Share what you are most excited to learn about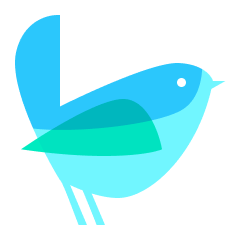 Get the class at the lowest rate with extra 12 weeks of class access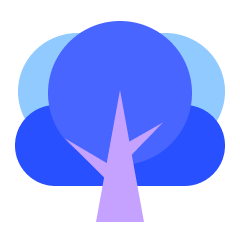 Share your progress, and get direct feedback from the creator
Receive a special supporter reward for helping to launch this course
Get this course up and running faster by showing your support. All you have to do is to click 'I want this class!' to receive updates! To bring this class into a reality, you can also help the creator to collect 200 supporters by sharing this page.
Enjoy a special early supporter $25 OFF coupon
Have your opinions reflected in the curriculum